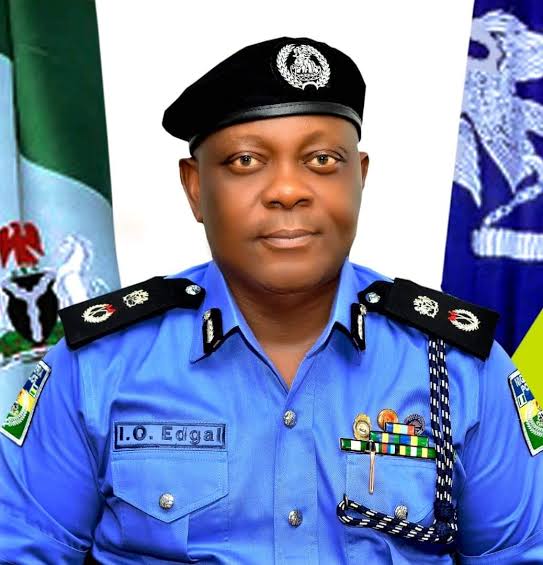 The Akwa Ibom state Police Command has arrested a Pastor and 11 others for rape and defilement.
The Commissioner of Police, CP Imohimi Edgal disclosed this while biefing journalists at the Akwa Ibom State Police Headquarters on the milestone in the fight against rape, defilement and other gender based violence.
The Commissioner explained that the Pastor, one Inimfon Eyo Inyang, aged 33yrs old of Nung Atim Road, Off Idoro Road, Uyo, was arrested by Operatives of SCIID, Uyo, for attempting to rape a 21-yr-old girl.
He said investigation further revealed that the said Pastor, who lives with eight other girls between the ages of 13yrs and 16yrs in his so-called deliverance centre at the said address, severally had unlawful carnal knowledge of one of the minors who is 15-yr-old.
He also said consequent upon a distress call on 22/06/2020, Operatives of Oron Division apprehended one Emmanuel Okon Otu 'm', aged 30yrs old of Uko Nteghe, Mbo L.G.A.
According to him, the suspect invaded a residence at No. 4 Secretariat Road, Oron at about 1:30am of the said date, where he had an unlawful carnal knowledge of a 28-yr-old lady at gunpoint, and thereafter robbed the victim of her Techno Spark 4 phone valued N42,000.00, one itel phone valued N9,000.00, one big towel valued N5,000.00 and the sum of N32,000.00.
Also arrested is one Ime Sunday of Ekpene Obo, Esit Eket L.G.A. who repeatedly raped his 16-yr-old daughter which cumulated to her escaping from her father's home to her friend's abode in Etinan L.G.A.
READ ALSO: Court Remands Man, 29, For Alleged Kidnap, Rape, Armed Robbery
However, the father of the victim who persuaded her to return back home with the promise that she would no longer be sexually violated continued in same act after she returned home.
The CP also said while responding to a distress call on 20/06/2020 at about 6:37am, Operatives of Ibeno Division apprehended one Okon Okon Asuquo, aged 23yrs old of Uton Street, Ibeno L.G.A who dragged a 14-yr-old minor from Uton Waterside to his house and had unlawful carnal knowledge of her.
He said Operatives of 'C' Division arrested one Solomon Emmanuel Okon 'm' of No. 16 Johnson Street, Uyo who raped and assaulted a 28-yr-old lady on 12/6/2020 at the same address among others
The Police Commissioner therefore enjoins the general public particularly parents and guardians to be more cautious of the integrity of persons to whom they entrust their children and wards.
He lamented that some of the minors were sexually violated by their so-called spiritual fathers or persons in authority in the course of hawking.
The CP warned that any parent or guardian whose child or ward is sent out to hawk will be arrested and prosecuted in line with the provision of section 30 (2C) of the Child's Rights Act which prohibits hiring of children for hawking and also prescribes a punishment upon conviction to 10 years imprisonment in section 30(3).
Edgal urged the people of the state not to be dissuaded by stigmatization or threats from reporting Gender Based Violence and other sexual related offences to the Police saying the Command is not only poised to ensure justice but will also ensure that the victims will be given the needed protection, medical attention, psychological counseling, and other supports necessary for their wellbeing.