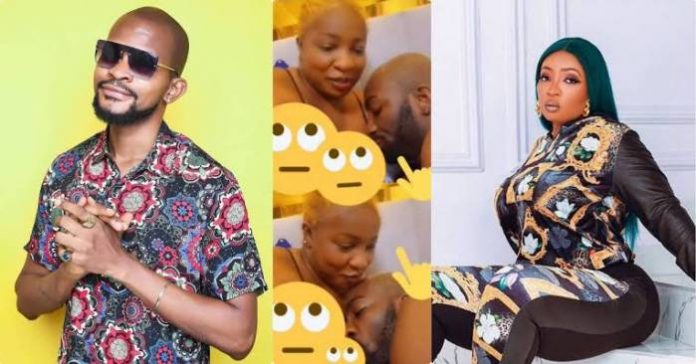 Controversial Nollywood actor, Uche Maduagwu, has slammed his colleague, Anita Joseph for posting a video showing a private moment between her and her husband.
Anita Joseph took to her Instagram page in the late hours of Monday, January 10, 2022 to post a video showing her cuddling with her husband and he fondling her breasts.
READ ALSO: Lassa Fever Kills WHO Doctor in Benue, Two Others Hospitalised
In reaction to their post on Instagram on Tuesday, January 11, 2022, Maduagwu slammed her for sharing such a private moment on social media.
He wrote, "Please what MORAL lesson is this unnecessary display of affection in public teaching our kids? Jesus wept Na understatement, this is alien to our culture in Nigeria, is this also for clout?
"Marriage is honorable in God's sight, squeezing the sleeping Olympus as if you no pay bride price on it is shameful and repulsively preposterous."
"How do you want your father-in-law to feel after seeing this video on social media, even if you paid 30 billion for her bride price, this is just so unacceptable, a man is the head of the home, Oga where is that in this?"