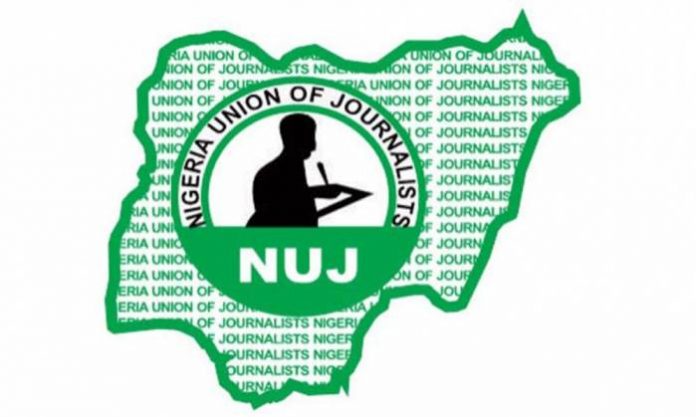 The remains of a veteran journalist in Abia, Mr. Emeka Akomas, were on Friday laid to rest in his family compound in Ossah Umuahia.
In a sermon at the burial service, Benedict Chibuzor, a pastor with the Christ Church of Salvation Nigeria Inc., admonished the living to accept Jesus Christ and live a modest and philantropic life.
Chibuzor, who captioned his message "death is universal", spoke on the biblical story of Lazurus and the rich man taken from Luke 16.
According to him, death is for everybody, young and old, rich and poor.
"The critical question is, after death, where would one spend his eternity?
"I want us to know that heaven is real and hell is real."
"When the rich man dies, he is buried in a six-feet grave, the same for the poor man and nobody goes to the grave with his property," he said.
The clergyman therefore admonished the rich to extend good gestures and magnanimity to the underprivileged.
In a brief tribute, Akomas' first son, 13-year-old Goodluck, described his father's death as "sorrowful."
He said, "Daddy, I am writing this with tears in my eyes. I didn't expect this.
"You promised me and my sister that any of us that is ready to study will be trained to the higher level of education.
"Now, you left us at the middle of the road, who will fulfill those promises you made to us."
Also, the deceased nine-year-old daughter, Chiamaka, wrote a heart-rending tribute in honour of their father.
She stated, "Daddy, it is very painful that you left us at this tender age."
She fondly recalled how he used to buy her biscuits, sweets and other items to make her happy.
READ ALSO: Kiki Not Arrested, Tiktoker Recants Fake News About Osinbajo's Daughter
She asked, "Who will do all these things for us again?
Other speakers at the cerenomy, including the Chairman of the Nigeria Union of Journalists (NUJ), Mr Victor Ndukwe, spoke glowingly about the deceased.
Ndukwe described him as a seasoned journalist, who was dedicated to his job.
The Chairman of the Correspondents Chapel of Abia NUJ, Chief Obinna Ibe, described Akomas's death as a big blow to him.
Ibe further described him as a worthy and trusted brother, friend, colleague and confidant.
The deceased uncle, Rtd. Justice Igbozurike Akomas, also paid special tribute to him at the ceremony held in the family compound.
The News Agency of Nigeria (NAN) reports that the remains of the deceased were earlier taken to the NUJ Press Centre at No. 1 Aba Road, Umuahia, where members of the union paid their last respect to him, holding their pens.
The solemn session was concluded with a prayer by a seasoned journalist, Mr Ambrose Nwachukwu.
The 64-year-old deceased joined journalism shortly after his secondary education in 1977 and worked with Imo Broadcasting Service and the defunct Daily Times of Nigeria.
Akomas, who held a Diploma from the Nigeria Institute of Journalism, Ikeja, worked with an Imo-based newspaper, The City Star, before his death. (NAN)