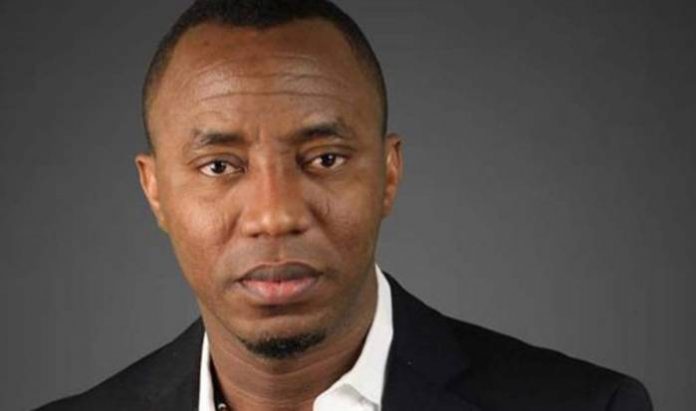 The National Chairman of African Action Congress (AAC), Mr. Omoyele Sowore,
has said that the party's resolve to win the coming Edo State governorship election remains unshaken.
Sowore, who was reacting to the omission of his party's candidate, Ms Edith Isopkan, by the Independent National Electoral Commission (INEC) in its provisional list of candidates, urged his party members in Edo State not to worry as the list was subject to change.
He informed that his party had already informed INEC of the omission and asked it to immediately rectify the error, even as the AAC's legal team had been put on notice.
Sowore said: "Our attention has been drawn to the exclusion of the Africa Action Congress (AAC) and its Edo State governorship candidate, Ms Edith Isokpan's name from INEC's provisional list of candidates for the 2020 governorship election in Edo State.
"Just as the name implies, the list of candidates which INEC published is actually 'provisional' and it's subject to change.
READ ALSO: Edo Election: I'm Very Much In APC Guber Race, Says Odubu
"However, we are not taking chances over the development. Already, we have informed INEC to immediately rectify the error without any further ado. Also, the party's legal team is on standby to forestall any misconduct."
Sowore recalled that AAC recorded a huge milestone on June 24, 2020 when Ms Isokpan won a landslide victory in the party's primary election, which he added, witnessed a huge turnout of party faithful, who thronged the Samuel Ogbemudia Stadium, Benin City, to make the event happen.
He stressed: "Significantly, Ms Isokpan's emergence as the party's candidate was monitored by INEC through its Edo State Resident Electoral Commissioner (REC), Dr. Johnson Alalibo Samikiem, and the whole process was well reported in the media.
"Indeed, the time has come to instill hope and confidence in the good people of Edo State. The AAC is set to liberate Edo State from penury, insecurity, unemployment and all other vices that has held them bound.
"We therefore urge all our members to create synergy across board and support the party's Edo State candidate to victory. Together, we shall win."