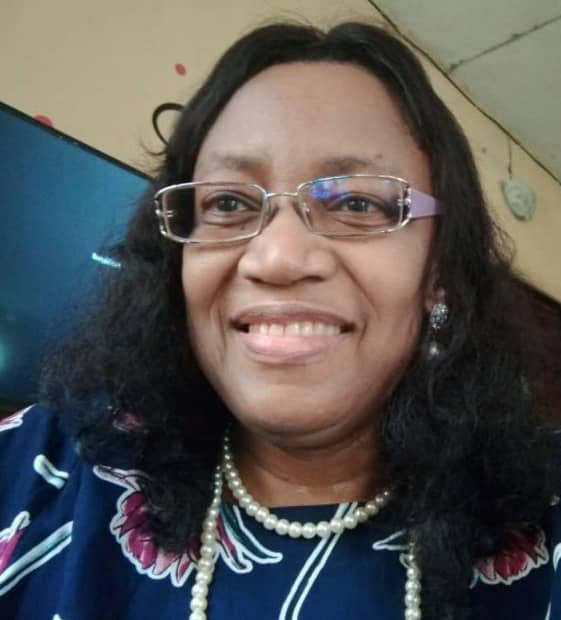 Millions of young people, across the globe, stormed the social media, with exuberant campaign slogans and displays, to celebrate this year's International Youth Day(IYC), last Wednesday.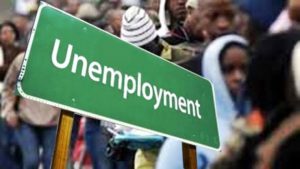 Unfortunately, many Nigerian teenagers missed this commemoration, not just because of COVID-19, but largely, factored by structural and environmental deficits.
Generally, ignorance, illiteracy, hardship and government inertia, are major causes for this aversion.
Notwithstanding these horrid circumstances that have virtually excluded young citizens, from this laudable project, its significance and eminence remain epochal.
'In 1999, the United Nations General Assembly (UNGA), endorsed the recommendation, made by the 1988 World Conference of Ministers Responsible for Youths, in Lisbon, that August 12, be declared International Youth Day.'
Primarily, 'it gives an opportunity to celebrate and mainstream young peoples' voices, actions and initiatives, as well as their meaningful, universal and equitable engagement.'
This year's celebration was themed 'Youth Engagement for Global Action' to highlight ways in which the engagement of young people at the local, national and global levels is enriching national and multilateral institutions, as well as seek ways to enhance their representation in formal institutional politics.'
Specifically, this edition was designed 'to put the spotlight on youth engagement, through three interconnected streams notably, 'engagement at the community, national and global levels.'
Essentially governments and leaders need to integrate youth participation in formulation of laws, policies, and their implementation.
However in places like Nigeria, dominated by draconian political and traditional systems, adolescents are accorded little or no space, to ventilate their views or participate in decision-making processes.
Few respondents that showed some interest in the event, confessed that they were constrained by financial and socio-cultural barriers.
Stakeholders are deeply concerned about this anomaly, as many live on the precipice, lacking parental care, government support and employment opportunities.
Latest National Bureau of Statistics (NBS) report, last Friday, confirmed increasing unemployment rate, nationally, from 23.1percent to 27.1 percent, with young people, aged 15-34, recording the highest figure of 34.9 percent.
Indisputably, these negative indices, are quite abysmal and seriously eroding the potentials and opportunities of a critical and productive segment of the population, thus circumventing them from strategic positioning and participation, in national and global leadership interactions.
For instance, on that fateful day, some youngsters were and still are, on the streets rummaging through dumpsters for a meal.
Others were manning various burdensome duty posts, as farm hands, domestic servants or slaves in Dubai, Libya, Quarter, or some unknown location.
From security reports, a number of them have also been forcefully recruited and embedded, by criminal gangs and terrorist groups, killing, raping and brutalizing communities, especially, in Southern Kaduna, Kano and of course North East region.
The fate of females, seems more precarious, with many trapped in the sex industry and international trafficking cartels for pornography and prostitution.
Hospital records indicate escalating incidences of mortalities and morbidities, among this group, due to drug abuse, suicide, violence and cultism, as well as, malnutrition and other life-threatening disorders.
This is an unsavoury trend, evoking nothing, but pain and shame.
Nigeria is certainly sitting on a keg of gun powder, with this bourgeoning army of jobless persons.
Apparently, there seems to be no structure to provide gainful employment for this teeming lot, given the colossal failure to invest massively in energy, science and technology, which are critical to job creation, infrastructural development, social safety nets, education, manufacturing and other critical sectors.
READ ALSO: #Please Wear Your Mask#
The present administration can no longer continue to feign ignorance about these absurdities that portend nothing but disaster for the polity.
Government needs to holistically address this systemic rot, that has become a national embarrassment.
For the past two decades, the country has witnessed tremendous multi-sectorial decline, educational disarray and prevalent insecurity, exacerbated by COVID-19 pandemic.
It is disheartening that successive regimes often, characterized by sharp practices, have reneged on their sacred duties, particularly to youths, leading to the current restiveness and brutalities, across communities.
Through all forms of unprintable financial malefactions, the political class has mortgaged the future and fortunes of the next generation.
No sane society fritters away resources, earmarked for its offspring.
It is only in Nigeria, Africa and some parts of Asia, that minors parade streets, scavenging through refuse bins or hawking sex to eke out a living.
The aberration is not only bizarre and worrisome, but a sad reflection of bad and irresponsible governance.
Reacting, United States(US)-based educationist, Mrs Adebisi Adeyemi, blamed corrupt politicians for the widespread decadence across the land.
'Government needs to articulate and establish practical programmes to foster youth empowerment. With the current economic hardship, many have resorted to criminalities and shady deals,' Adeyemi noted.
'Today graduates and students have joined criminal rings and flagrantly parade themselves, as area boys, yahoo guys, drug dealers, kidnappers, bandits and terrorists destroying lives and properties,' she added.
However, Former President Olusegun Obasanjo challenged African youths to, reject the status quo, by participating actively in political activities.
'Unless you squeeze out those who are in office and those who want to remain in office perpetually, some after the age of 80, unless you squeeze them out, they will not want to be out.'
'You can even go beyond that and say that people, who will be put up for election, not less than 50 per cent of them will be less than 40 years of age. That is affirmative action. That is positive discrimination in favour of youths.
In a goodwill message to the Youth Training Hub – Africa, he said 'today the Nigerian, as well as the African Youth, faces a huge challenge. To that young man and woman, while I can understand that the present-day struggle seems tough, it has always been so.
You must remain determined, more than ever before leveraging on local resources to make a difference. This would only happen if young people meaningfully get involved in formal political activities, contribute to better policies, and also inject symbolic actions.'
'You must maximize the opportunities and question the status quo, using the legal means.'
Commending the group as well as, Dough Onah, emphasized the 'urgent need for young people to unite not just in numbers but in purpose to add pressure on decision-makers in politics and the economy. We need to strengthen and amplify the voices of youth who are ready to act, and demand for transformational change towards achieving the Youth Program in Africa and Africa's Agenda 2063.'
Ngozi Izuora-Songu of Hub-Lead YTH-A said 'the commemoration underscored need for concerted efforts by government and leaders to address major challenges as 'underdevelopment, poverty, insecurity, ignorance, gender-based violence, poor health infrastructure.'
'There must be a youth content or quota in every policy, programme or project, especially when it has to do with young people.'
Reiterating the imperatives for a synergistic approach, she urged young people to unite.
'We must speak up and continue to take actions that will culminate in a global impact. Never lose your voice, because it is your bargaining tool. Do not lose it for tokenism or political positions.'
.OJUKWU, a journalist and Fellow of Hubert H Humphrey Fellowship, wrote this treatise, as part of a campaign, for the achievement of Sustainable Development Goals(SDGs) in society. Kindly send your feedback to [email protected]