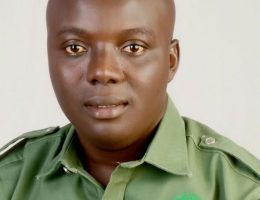 The National Association of Nigerian Students (NANS) wishes to state that plans by some tertiary institutions to increase tuition fees would be met with maximum resistance.
NANS said it received the report that about 38 tertiary institutions had concluded plans to jack up tuition fees in their institutions with utter pain and disgust, because over the years Nigerian students had been made to bear the brunt of poverty ideas and administrative ineptitude of managers and chief executives of tertiary institutions.
In a statement by its president, Comrade Chinonso Obasi , NANS said in saner climes education funding included revenue from researches and consultative collaborations.
According to the association, implementation of UNESCO strategies, particularly commercializing research findings should occupy Nigeria educational institutions rather than constant hike in tuition fees payable by hapless students.
The association said, however, it believed that the planned hike in tuition fees would be the last straw that would break the cycle of obnoxious levy on learning and pursuit of education.
The statement reads in part:  "We regret to note that the President Muhammadu Buhari administration has not fully committed the government to justify the confidence of Nigerian students within the two years of the All Progressives Congress (APC) in power.

"This oversight becomes very painful despite the positive contributions of Nigerian students to the success of the administration's key policies and programmes, such as, the fight against corruption, maintenance of peace and unity of the country, as well as campaign for local government autonomy.

"NANS feels that Nigerian students do not merit such harsh punishment as fee increases, which would further limit the capacity of the students to dream of a better future.

"Consequently the National President, Comrade Chinonso Obasi, in agreement with Nigerian students and the National Executives of NANS wish to serve notice to the authorities concerned that Nigerian students will never endure any increase in tuition at this time of the nation's socio-economic challenges.

"If administrators of Nigeria's educational institutions have run out of ideas of funding and sustaining educational institutions in the country, they should feel free to liaise with students to explore new ways of funding, instead of the usual resort to internal revenue generation through increased tuition fees.

"While we express our readiness to dialogue with chief executives of tertiary institutions, NANS wishes to reiterate the fact that Nigerian students has been patient with PMB administration and our patience has reached the elastic limit.

"The President Buhari administration should recognize that this is the time to reward the understanding and cooperation of Nigerian students with education subsidy, proper funding of education and adequate welfare initiatives for students and resisting the temptation to increase tuition fee.

"However NANS wishes to inform Nigerians that any attempt by this administration to increase tuition fee in our tertiary institutions, will leave Nigerian students with no other option than passing a vote of no confidence on the APC-led Federal Government.

"NANS is prepared to resist this blatant sabotage against the educational rights of Nigerian students and future youths.

"We therefore call on all well-meaning individuals and stakeholders of education to hasten and find lasting solutions to the deplorable attitude towards education in the country and put smiles on the faces of the most marginalized group of Nigerians, the students."