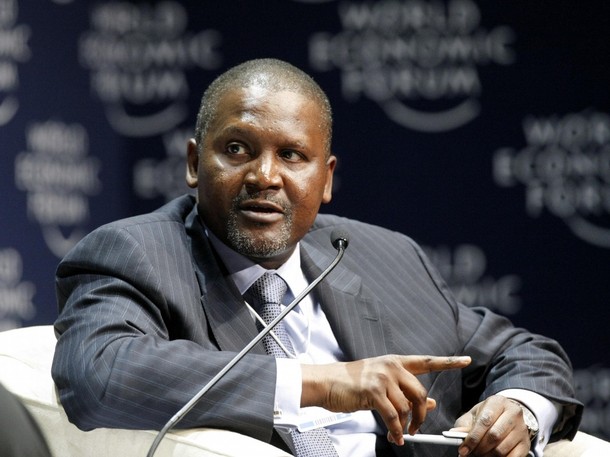 The Dangote Foundation has offered relief materials worth N200 million to over 371, 000 internally displaced persons from Borno State, North-east Nigeria.
Its Chief Executive, Zouera Youssoufou, made the donation on behalf of Africa's richest man, Aliko Dangote, on Tuesday.
While making the donation, Ms. Youssoufou explained that the gesture was part of the Mr. Dangote's effort at contributing to the well-being of Nigerians in need.
"This gesture is in continuation of the group's efforts to provide succor to internally displaced persons in Borno State," she stated.
According to her, the decision to bring the food items to Borno was showed the foundation's commitment "to ensure the IDPs also have a successful Ramadan period just as their Muslim counterparts all over the world."
"The Foundation is providing food items worth N200 Million to support the IDPs in the state. Today, the items we have delivered include: rice, spaghetti, sugar, salt, millet, maize, noodles, semolina and wheat meal."
Flagging off the distribution of the materials, the Borno State Governor, Kashim Shetima, thanked the foundation for its continuous support to the people of the state, especially victims of insurgency.
"Words are not enough to describe how grateful the people of Borno are to Alhaji Aliko Dangote and his Foundation, who has relentlessly come to support and share in our plight in our time of need," the governor said.
Since the insurgency began, he said the foundation remained the largest single individual donor to the IDPs in the state after the federal and state governments.
Also speaking, the Executive Chairman of the Borno State Emergency Management Agency, Ahmed Satome, said the Dangote Foundation was unique because it provided all classes of food required by the IDPs in line with global acceptable standards.
He noted that a total of 371,000 persons will benefit from the intervention.
Other dignitaries at the occasion were the speaker and deputy speaker of the state house of assembly and other members of the state executive council.
Mr. Dangote had in 2016 visited some of the camps in the state following reports of the unhealthy conditions in which the IDPs had lived.
He had donated N2billion besides relief materials worth millions of naira.
But within the past five years, his foundation was said to have spent over N6.3 billion in cash and relief materials to IDPs in Borno, Kaduna, Bauchi and Gombe states as well as victims of flood disasters in Lagos and Oyo states.