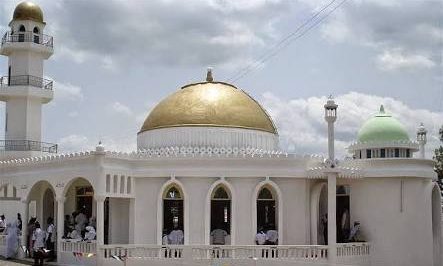 A mosque attack in South Africa 's Western Cape province left three people dead and more injured, the second such incident in the country.
The solo killer stabbed two people to death early on Thursday while they were praying in Malmesbury, about 43 miles from Cape Town, the South African Police Service said.
The suspect was then shot by police.
The case has been handed to the Hawks, an elite law-enforcement unit, for further investigation.
The attack followed an assault by three men on a mosque last month in Durban, South Africa's third-biggest city, which left one man dead and two in a serious condition.
While Africa's most industrialised economy had long struggled with violent crime, attacks motivated by religion are relatively unusual.
READ ALSO: In this 20th year of 'democracy'
"This should be taken very seriously, but our sense is it's domestic in origin — no organization is doing this," Frans Cronje, chief executive officer of the South African Institute of Race Relations, said by phone.
"It may be that a handful of scholars have been able to take advantage of those in tough economic circumstances."
The attack came at the end of Ramadan.
Eid-el-Fitr, the Islamic religious holiday that follows the month of fasting, may start as soon asFriday.
"The Muslim Judicial Council is shocked to its core to learn of a brutal attack in Malmesbury," the religious body said on its Facebook page.
"We urge the community not to jump to any conclusions until clarity can be given."