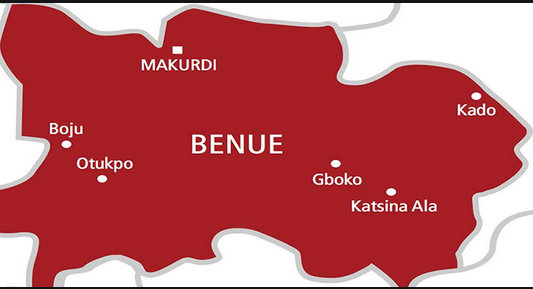 An International Non-Governmental Organisation, Christian Aid, UK, in collaboration with Ohonyeta Care Givers, has enrolled over 250 persons into its Universal Health Coverage (UHC) Intervention Programme in Agatu Local Government Area of Benue State.
The beneficiaries, drawn from across five communities of Agatu, were vulnerable groups including people living with disabilities, underaged children, pregnant women, widows and other indigent citizens of the state.
The intervention is part of the support Christian Aid is rendering to both state and federal governments to ensure quality and accessible health care delivery.
Speaking on the initiative, programme officer, Ohonyeta Care Givers, the implementing partners of the programme, Mr. Daniel Oyigogha said Christian Aid, UK Nigeria is working in collaboration with his organization to deliver strategic health issuance services to Benue people.
According to him, they were in Agatu to link potential enrollees to the scheme.
READ ALSO: Jos Killings: How An Unknown Christian Saved My Life – Fulani Survivor
Recalled that in 2015, the global community committed to working together to deliver universal health coverage by 2030 under SDG 3, with a pledge to achieve universal health coverage, including financial risk protection, access to quality essential health-care services and access to safe, effective, quality and affordable essential medicines and vaccines for all.
Leader of Zone C Benue State Basic Healthcare Provision Fund, Nomo Jeremiah appreciated Christian Aid for the intervention and expressed the belief that the programme will serve as a boost to various health intervention programmes of the state.
Some of the beneficiaries who spoke at the event said they were very happy with the organization for showing concern about their health and wellbeing.
"We thank Christian Aid UK, Nigeria and their partner for bringing this programme to our community. Health is wealthy, when the people are healthy, they will have progress," Ene said.