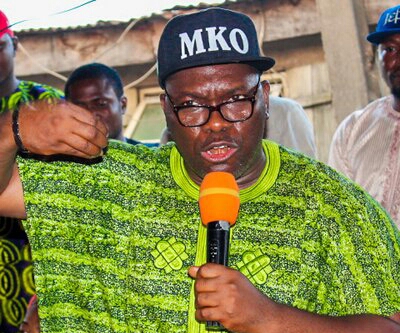 Mr. Kunle Okunola, chieftain of the All Progressives Congress, APC, has advised Nigerians to support Asiwaju Ahmed Tinubu to take a shot at the presidency to ensure that the power rotation system remains in the South in 2023.
He pointed out that the South-East would not be experimented with without the presence of APC in the region.
Okunola made the remark in Lagos during a youth programme organised by Grassroots Project for Good Governance (GPGG) targeted at sensitizing youths to get actively involved in politics.
The former Lagos State Organizing Secretary of Peoples Democratic Party (PDP) said that it was on record that Tinubu out of the 36 State governors who emerged in 1999 had remained in one party without jumping from one party to another as was the case with others, insisting that his consistency and political stability had singled him out.
READ ALSO: 2023: EU Begins Search For Suitable Igbo Presidential Candidate
Okunola stated that only APC as currently constituted would guarantee anybody leadership of the country in 2023.
He maintained that the South-East would not be able to produce a president in 2023 because none of States in the region was APC and as such was out of the equation.
He stressed that the South-West was the only region which had what it would take to produce the president out of the three regions in the South.
The politician who is the convener and founder of Tinubu 2023, Not Negotiable (TNN), said that the antecedents of the former governor of Lagos State, as a firm and widely respected politician had positioned him as the best candidate in the South.
He stressed that in the consideration of power rotation, thought must be given to the candidate that would be sold to Nigerians, maintaining that Tinubu was that candidate that would appeal to everyone including the Northern people.
The APC chieftain who warned that he was not speaking from the point of view of a tribalist, noted that the power could actually go to the South-East, which he said was long overdue for that but cautioned that power would only go to the area where it could be gotten,
He said since there was no APC presence in the region ( South-East) it would be effort in futility to want to experiment by considering someone from there.