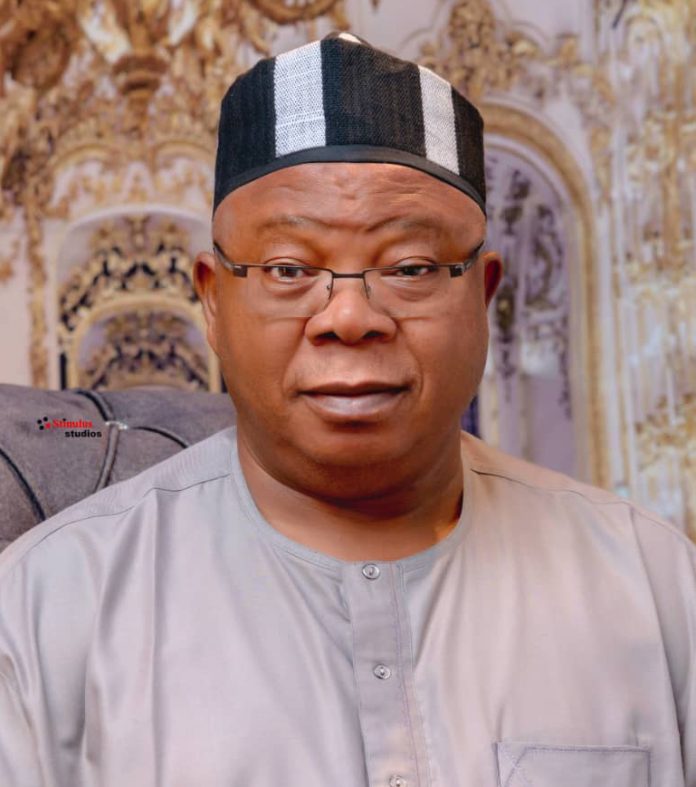 A Governorship Aspirants in Benue State, Arc. Bernard Yisa, has assured Benue farmers that his election as the number one man of the State will put an end to the challenges of food storage, processing and post-harvest losses experienced by farmers in the State.
Arc. Yisa stated this during his meeting with the Traditional Rulers of Jechira extraction which comprises of Vandeikya and Konshisha local government areas, held at the palace of Tor Jechira, His Royal Highness Clement Ugaden
The guber hopeful who will be contesting on the platform of the All Progressive Congress (APC)  said he organized the event to formally inform them of his ambition to contest for the number one seat of the State come 2024.
He said if given the opportunity, Benue State as the Food Basket of the Nation, will prioritize agriculture, technology and innovations as part of his vision and mission.
He intimated that his meeting with the Jechira traditional rulers was to officially informed them of his decision to contest for the Governorship seat and as well seek for the royal blessings for a smooth take -off of his campaign and consultations across the State
"Benue is an agrarian State and the major problem of farmers here is food storage, processing, post-harvest losses and access roads to help farmers transport their crops to available markets.
"I want to pledge that I will bring my wealth of experience in the public and private sectors to bear on the plight of farmers through a robust partnership with Centre For Food Technology and Research, Benue State University, Makurdi, which is into Food processing and post-harvest Losses."
He lamented the continuous stay of Internally Displaced Persons (IDPs) in camps across the State, promising to ensure their return, if voted into power.
READ ALSO: JAMB Releases 14,620 UTME Results Under Investigations, Withholds 93 Others –Spokesman
Yisa appealed to Jechira traditional rulers under the leadership of Tor Jechira, HRH Clement Ugaden to support his vision and desire to bring to bear, innovation and technology driven leadership that will  impact positively on the Benue community.
The Tor Jechira, HRH Ugaden commended him for taking a bold step saying the traditional rulers will continue to pray for him alongside others who had sought their blessings to succeed in their various ambitions.
He said, "all we want is for one of our sons or daughters to win the 2023 guber ticket."
In their separate remarks, the Ter Ikyor, Chief Jam Gbinde, Mue Ter Shangev-Tiev, Chief Unaha  Koko, and Ter Kunav, Chief Nyiyongo Achiaku, among others, cautioned Arc. Yisa against campaign of calumny, saying they were impressed by his development blueprint and prayed God to help him.