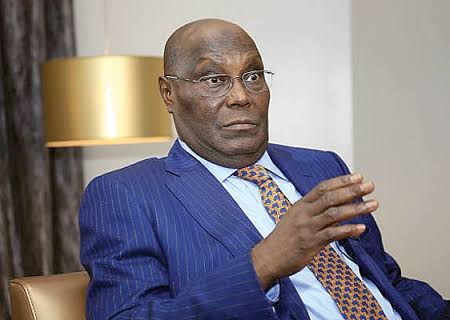 Supporters of Alhaji Atiku Abubakar, the Presidential candadite of the Peoples Democratic Party (PDP), on Wednesday in Ibadan staged Freedom Walk to mobilise supports for his aspiration.
The News Agency of Nigeria (NAN) reports that three prominent chieftains of the party in Oyo State, led the party members to stage the walk.
They were Chief Jumoke Akinjide, former Minister of State for Federal Capital Territory; Elder Wole Oyelese, former Minister of Power and Steel and Mr Hazeem Gbolarumi, former Deputy Governor in Oyo State.
The walk, which took off at the popular Total Garden Roundabout, went through Agodi Gate Area to Beere and terminated at the historical Mapo Hall where the party leaders addressed the large crowd of supporters.
In her remarks, Akinjide urged the people of the state to vote for all PDP candidates during the forthcoming general elections.
READ ALSO: How Doctor Allegedly Raped Wife's Niece
She assured them that Atiku, when elected as the President,his government would provide dividends of democracy to all and sundry.
Akinjide, however, cautioned the PDP supporters not to listen to anyone who wants to denigrate or talk down on the party's presidential candidate.
Commenting, Gbolarumi implored all the electorate to vote for Atiku, saying, he is the most competent candidate among all.
In his remarks, Oyelese said, "only Atiku Abubakar is competent to rule the country out of all presidential candidates."
He urged the people of the state in particular, and Nigeria as a whole, to vote for Atiku and all other PDP candidates in the coming elections. (NAN)