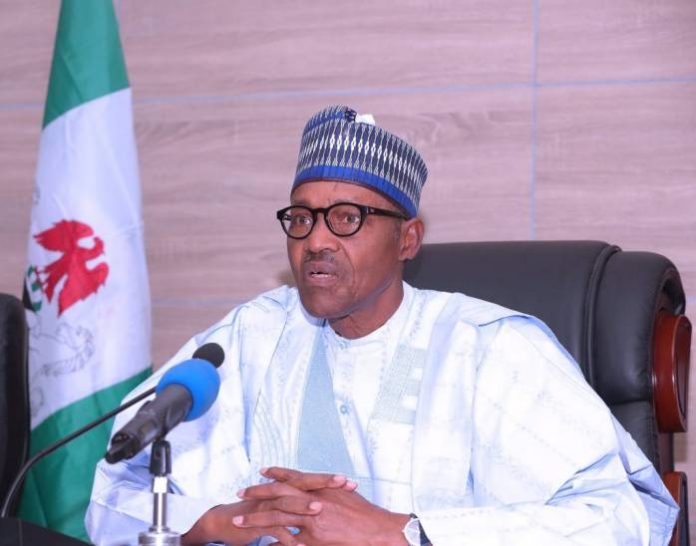 President Muhammadu Buhari on Tuesday presented a budget of N10.729 trillion to the joint session of the National Assembly for approval for the 2020 fiscal year.
The presentation began with a short welcome address from the Senate President, Ahmed Lawan who assured that committees of both chambers of the National Assembly will conclude work on the 2020 budget estimate before the end of October.
To achieve that, he directed all Ministers and Heads of MDAs to appear before National Assembly committees to defend their budget promptly before the end of the month.
Speaking on the budget estimates, President Muhammadu Buhari revealed that the nation's Gross Domestic Product has grown from 1.93 percent in 2018 to 2.02 percent in the first half of 2019 and the external reserves rose from $23bn in October 2016 to ~$42bn in Sept 2019.
READ ALSO: 2020 Budget: FG Proposes N9.12tn, Targets N7.17tn Revenue
The president promised that his government will raise the threshold for VAT registration to N25m turnover per annum, to bring relief to smallest businesses.
Other issues captured in the budget is the increment for the National Human Rights Commission, NHRC, revenue from N1.5 billion to N2.5 billion.
Below is an additional breakdown of the budget breakdown:
Works & Housing – N262bn
Transportation – N123bn
UBEC – N112bn
Defence – N100bn
Agriculture – N83bn
Water – N82bn
Niger Delta – N81bn
Education – N48bn
Health – N46bn
NEDC – N38bn
SIP – N30bn
FCT – N28bn,