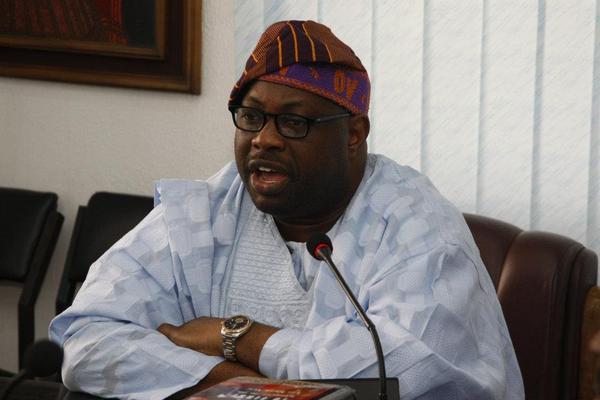 Publisher of Ovation Magazine, Chief Dele Momodu, has vowed not to support President Muhammadu Buhari in 2019 if he emerges as the presidential candidate of the All Progressives Candidate, APC.
In what seems like a question and answer session on his official twitter page (@DeleMomodu), he answered questions posed to him regarding 2019 general elections.
In 2015, he supported Buhari.
Some of his fans wanted to know if he would do the same in 2019.
It started with a tweet by @Tundeanimasawun who asked: "So who are you supporting now for 2019 sir? 2015 it was Buhari as you said."
Mr. Momodu wrote: "When the candidates emerge, I will proudly support one against APC, if Buhari goes ahead to run. In a country of nearly 200 million, I see and know a lot of vibrant candidates, young and old. If APC presents a different candidate, my choice may change but I won't follow sheepishly!
"I will go for individual/personality who may not be a saint but a performer."
He admonished supporters of Buhari as abusive and intolerant.
He reminded them that when he supported Buhari in 2015, he did that without insulting anyone.
He said, "I don't mind if they carry Buhari on their heads, like I once did, but I never insulted anyone in the process or told them not to support their preferred candidate. They are already crying when no other candidate has even emerged yet. Such intolerance."
Another twitter user, Oluwafemi Sunday who used athletics as an analogy urged the Ovation boss to give Buhari another chance, saying that it was wrong to ask him not to contest.
He wrote: "In 100m race, it is a great injustice to stop a runner from running his course on the premise that he is unable to find his balance. There is still room for improvement before he gets to the finishing line. All humans have shortcomings."
Momodu replied "I agree. Buhari made his sacrifice and contribution to Nigeria but like all mortals no man can do it all. I'm aware all sportsmen and women undergo medicals."
A twitter user with the handle @BabaLandlord who was disappointed in him for going against Buhari tweeted: "A wise man changes his mind sometimes. Dele Momodu, you are already a gem, so don't be a stone."
He replied: "I may support a fresh candidate in any party including APC. There is nothing personal about Buhari other than that in his present state, which is due to no fault of his, Nigeria deserves someone stronger. I wish him well always."
The president ended months of speculation when he officially announced his intention to seek re-election in the 2019 presidential election during a meeting with the National Executive Committee of the APC on April 9, 2018.