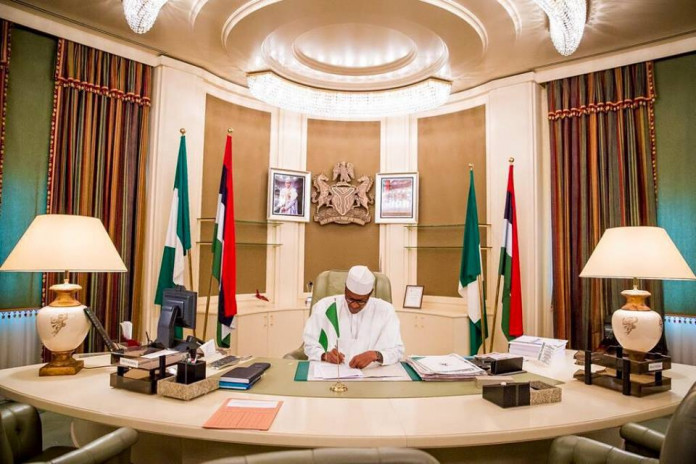 Political permutations are going on but Nigerians are in the dark as to how the political actors plan to go about their business in gaining control of the center in 2019.
However, there are indications that some prominent politicians may run for the most coveted seat in the land. While some may dump the ruling All Progressives Congress (APC), in other to actualize their ambition, some may remain in the APC to slug it out with President Muhammadu Buhari or his anointed candidate if he chooses not to run.
In this report, Yusuf Mohammed takes look at those who may be interested in becoming president of the Federal Republic of Nigeria come 2019.
President Muhammadu Buhari
Buhari is currently the man at the helm of affairs. Although he has not declared his intention, statements by bigwigs of the APC are signs that he may seek re-election in 2019.
His stewardship has, however, been criticized in many quarters for lacking the capacity and political will to solve economic and social problems.
The president inherited a country deeply divided mainly due to the election campaigns of the Peoples Democratic Party (PDP) and his party, the All Progressives Congress (APC) in the build up to 2015 general elections.
The months leading to the general election witnessed campaigns like never before in Nigeria. A social commentator, Francis Shuaibu said "the campaigns of both parties, especially the PDP divided Nigerians deeply along ethnic and religious lines.. To make matters worse, the PDP employed people like Femi Fani-Kayode who were ready to set the country ablaze with their hate speeches."
Buhari was portrayed as an ethnic and religious bigot by his opponents. When he assumed office, many of his supporters who defended him expected that he would prove them right by disproving all that was said about him by the PDP.
A former loyal supporter of the president Olayinka Adigun is disappointed. He said "the president proved us wrong by making it obvious that he is an ethnic bigot. His lopsided appointments and his attitude towards the atrocities of the Fulani herdsmen expose who he truly is."
It would be recalled that Governor Nasiru El'rufai who many pundits posited that he may be Buhari's favourite in case the latter doesn't run, may have dampened the chances of Buhari and his own chance of becoming Buhari's anointed candidate, due the letter he wrote to the president.
A letter written to the president in September 2016 was leaked to the public six days after the president returned from his medical trip abroad earlier this year. Analysts were of the view that El'Rufai deliberately leaked the letter in order to exonerate himself from what many termed "the embarrassment of the Buhari presidency."
It would also be recalled that the wife of the president, Mrs.Aisha Buhari, also dropped a bomb shell when she was interviewed by BBC Hausa last year. She alleged that some people who didn't play major roles in the emergence of her husband as president have drawn a wedge between Buhari and those he ought to be close to. For instance, the sidelining of Bola Ahmed Tinubu and others is a grave mistake.
To further compound the problems for the president, last week, Minister of Women Affairs and Social development, Hajia Aisha Jummai Al-Hassan, declared support for former Vice President, Atiku Abubakar, saying that "In 2014/2015 Buhari said he was going to run for only one term to clean up the mess of the previous administration in Nigeria. And I took him for his word that he is not contesting in 2019."
Senator Bukola Saraki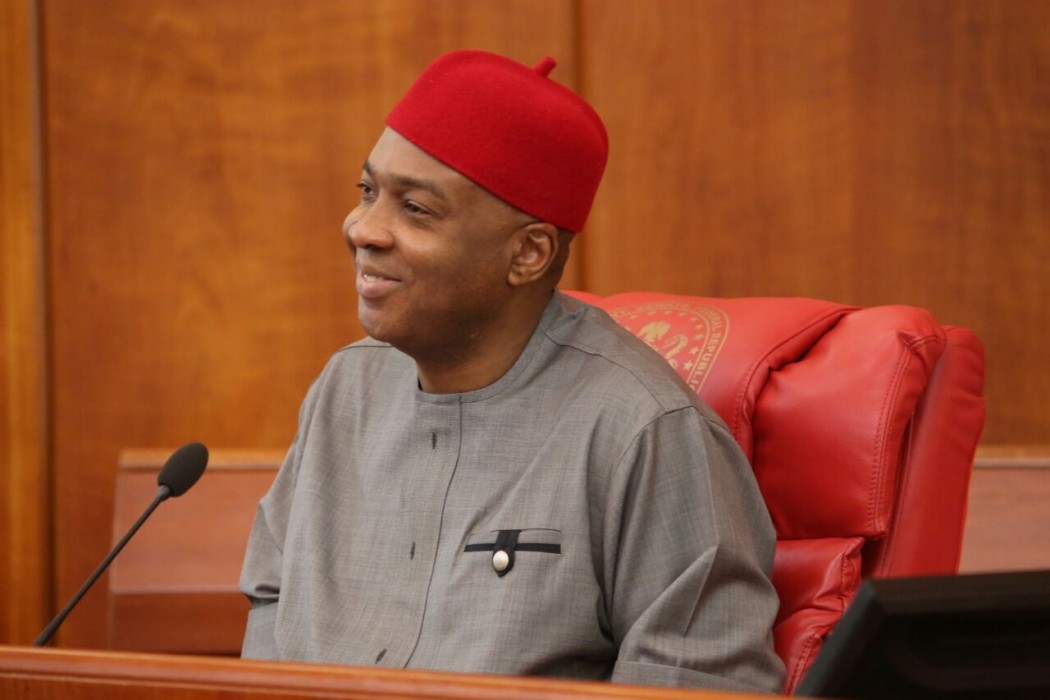 It would be recalled that Saraki shelved his presidential ambition two months before the party's presidential primaries in 2014, in order to support Buhari. Ordinarily that would have counted for something, but events have overtaken that gesture, which may make it difficult for him to clinch his party's ticket.
Saraki played a fast one on his party to emerge as the Senate President when it was obvious who his party wanted for that position. If he declares his intention to run for president in 2019, that wound may be re-opened and that may be his undoing in terms of clinching his party's (APC) ticket.
However, he may stand a chance if he decides to defect to another party, given the fact that he has firm control of lawmakers. Although Saraki may look like a villain in the eyes of Nigerians and especially people of Kwara State; but we cannot deny the fact that he is a good tactician. His political sagacity came to the fore when he maneuvered his way to become the Senate President to the dismay of his party.
Another thing he has going for him is that he is from Kwara State, which is in the Middle belt. People from that region are seen as neutral in the scheme of things. Political actors across the six political zones may opt for someone who would give every Nigerian a sense of belonging by balancing diversity.
Governor Nasir El-Rufai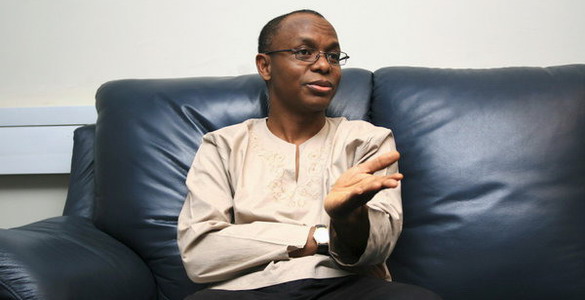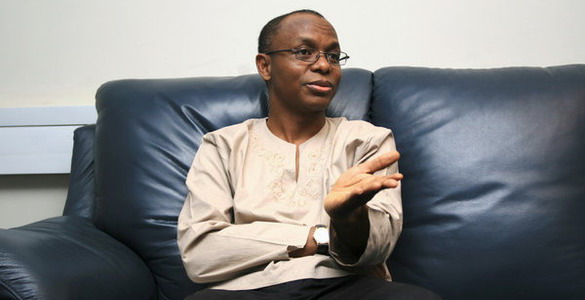 Governor Nasir El-Rufai used to be seen by many as a potential presidential candidate of President Muhammadu Buhari until their relationship became sour as a result of the former's letter, which condemned the leadership style of Buhari.
Although no one including El-Rufai has declared to run, a source told The Next Edition that, "Nasir El-Rufai wants to be president in 2019 but he isn't happy with the way Buhari is performing as it may be an impediment to his ambition."
El- Rufai used to be regarded as Buhari's strong man who had the ears of the president. Political watchers are of the view that his letter to Buhari, which was leaked was only a strategy to tell Nigerians that he is on their side and not on the side of the president.
He recently called himself a 'Buharist' when he was asked about his presidential ambition, but analysts are of view that El-Ruafi is only after his selfish interest. A member of the APC, Timi Frank, advised Buhari to be careful of people like El-Rufai. He said, "If I am the President, I should be careful of people like Malam (Nasir) El-Rufai that are saying that Buhari should run."
His chances of clinching the APC's ticket may be slim not only because of his letter criticizing President  Buhari, but also the way and manner he has been handling the Kaduna crises.
Christians from Southern Kaduna have accused the governor of not doing enough to put an end to the Fulani herdsmen's carnage because of his ethnic and religious affiliation. The APC or any other party may not want to field someone who is seen as a religious and ethnic bigot this time around. It worked in 2015 but may not work in 2019.
Atiku Abubakar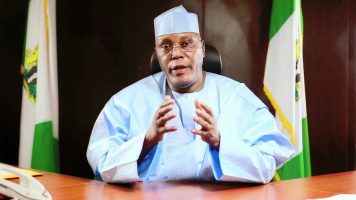 Atiku is from Adamawa State. He was presidential candidate of Action Congress in the 2007 election. Ahead of the 2011 general election, he was consensus candidate of the Northern Political Leaders Forum and contested unsuccessfully against Jonathan for the PDP presidential ticket. He also contested the presidential primaries of the now defunct Social Democratic Party in 1993 and placed third after Moshood Abiola and Babagana Kingibe.
The former vice president maintains robust political structures across the country and he is believed to have cross-party sympathy. Atiku is thought to have a huge war chest for campaigns and maintenance of his structures.
One of his advantages given the divisions in the country right now is that Atiku has friends across religious, ethnic and political divide. He is seen as a bridge builder. It should be noted that he has wives from Northern, Eastern and Western parts of Nigeria. His first wife, Mrs. TitiAbubakar is a force to reckon with in politics of the South West.
Atiku does not seem to have strong grassroots popularity. His major undoing might be the fact that most people view him as an elitist politician who would not serve the interest of the masses. Besides that, Atiku is seen as part of Nigeria's endemic problem and also perceived to have acquired his wealth at the detriment of the Nigerian masses.
His fight with former President Olusegun Obasanjo also helped to weaken him politically, while his attempt to reconcile with the former president almost backfired. Atiku's ambition has been to become president and this aspiration whether he will be able to actualize it remains to be seen.
His political posturing of recent has made members of his party lack trust in him. Many political observers feel Atiku is not a loyal party member. They see Atiku as someone who may dump the party if he doesn't realize his ambition.
Atiku may reaslise his ambition under the platform of the PDP or any other party if the APC fails to choose him as candidate.
Senator Rabiu Musa Kwankwaso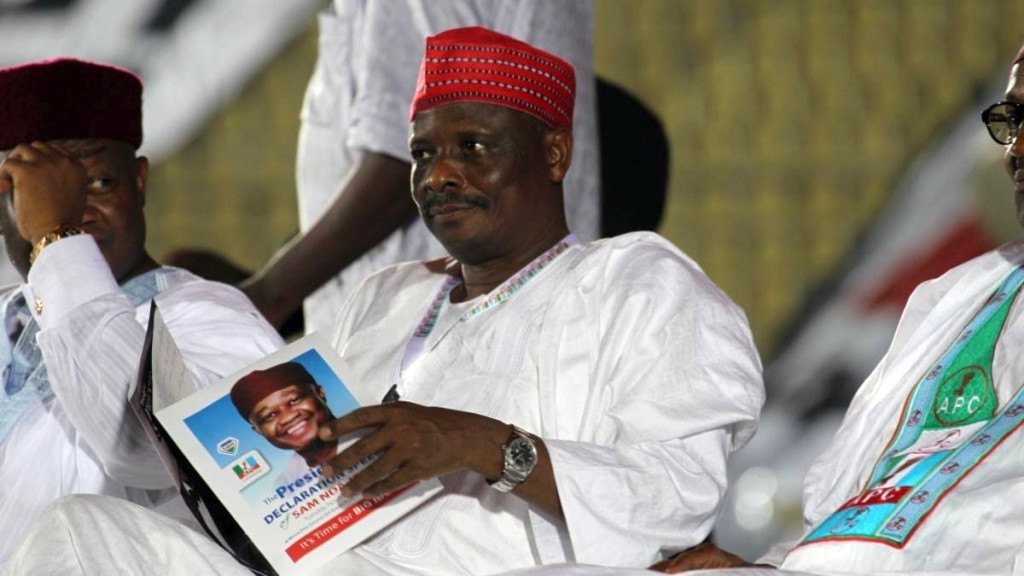 Kwankwaso has been quiet of recent but sources close to him revealed that he is observing the political situation and making wide consultations.
He has experience in the civil service and politics. He was the deputy speaker of the House of Representatives in 1992 and delegate to the Constitutional Conference in 1994. The former minister of defence got to power in 2011 with a strong political ideology anchored on the Kwankwasiyya Movement, which is represented by the red cap.
Kwankwaso has strong support among the APC governors in the north and in Kano State. The Kwankwasiyya Ambassadors of Nigeria, a group backing his presidential aspiration, though based in Kano State, is a strong political force trying to take the message of his performance beyond the state. It was gathered that they have stormed the Southern states to drum support for his candidature.
One of his major problems is that he does not seem to have political structures beyond Kano State that can support an effective presidential campaign. Again, he had battles with non-indigenes in Kano, especially Igbo traders who accused him of destroying their businesses in the guise of implementing Sharia.
Kwankwaso's Sharia code practiced in Kano may work against his presidential bid and non-Muslims who were victims of the law may use it against him.
The Igbo medicine dealers in Sabon-Gari market were having a rough deal in the hands of the state government task force on fake drugs through which drugs worth billions of naira belonging to Igbo traders in the state were destroyed.
He has no national support-base and he is perceived as largely regional.
Ayodele Fayose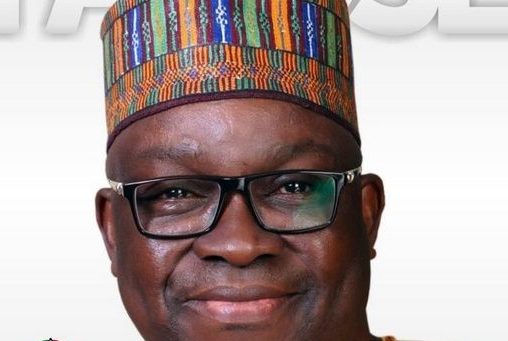 Ayodele Fayose who calls himself "Peter the rock" declared his interest in the most coveted seat in the land in June.  Only last Thursday, he made a formal declaration at an event he organised specially for that purpose at Chelsea Hotel, Abuja.
Fayose, at the ceremony, said his decision to contest the election was borne out of his love for Nigeria.
However, this decision has not gone down well with many members of his party who insist that the presidential position for the Peoples Democratic Party, PDP, had been zoned to the North.
Recently, the PDP eastern governors also declared their support for a northern candidate in 2019, a move, which may be a huge setback back for Fayose's campaign.
While some people take his ambition serious, there are many who see him as not being a serious contender. Political analysts are of the view that Fayose is only trying to challenge those in the North who may be nursing the ambition to run but have not summoned the courage to come out yet.
Fayose queried:  "They say it has been zoned to the North. It is barely two years to election. What if no northerner comes out, are we not going to have a candidate?"
Sule Lamido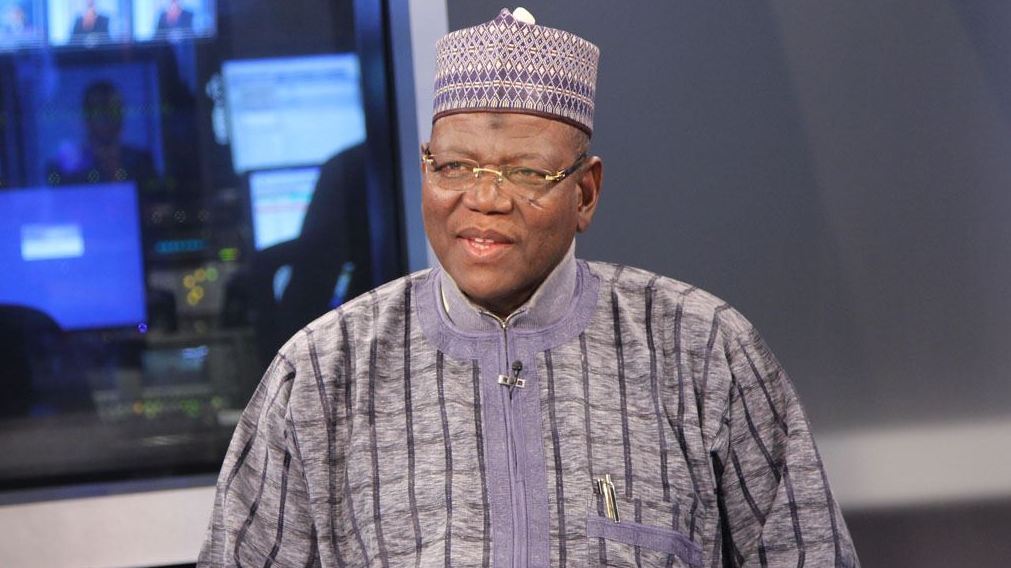 Sule Lamido is the former governor of Jigawa State. He was rumoured to be the choice of former President Olusegun Obasanjo in 2015 instead of Jonathan. He is still believed to have the backing of Obasanjo for the plum job.
Lamido is one of the founding fathers of the PDP and has remained a loyal member of the party since then. While his contemporaries defected to APC ahead of the 2015 elections, he remained a PDP member.
His state, Jigawa is one of the few states in the north where the PDP is doing well. There are even reports that politicians have been defecting from the APC to the PDP.
Many are of the view that Lamido's travails in the hands of the Economic and Financial Crimes Commission (EFCC) are not unconnected with his 2019 ambition.
However, that has not deterred him as he declared his intention to run for president last year. It would be very difficult for him to clinch the ticket as there are other heavy weights that may be aspiring to clinch the same ticket.
Vice President, Yemi Osinbajo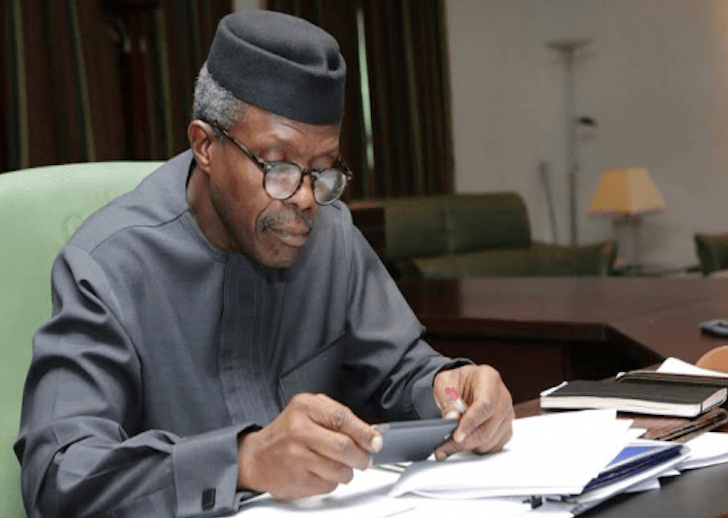 Osinbajo has been described by most Nigerians as an embodiment of equity and justice. His leadership qualities came to the fore during his time in the saddle while Buhari was away in the London for medical treatment. He was hailed by Nigerians across religious and ethnic divide. Even members of the PDP couldn't hide their admiration for him. Since he visited the Niger Delta, there have been no cases of pipeline explosions.
Recently, a group called "Osinbajo Volunteers" drummed support for Vice President Yemi Osinbajo.
The group wants Osinbajo to stand as presidential candidate in the 2019 election. The group posits that "Nigeria now has a leader who has a clue on what to do and turn Nigeria to the land of our dreams."
However, the senior special assistant on media to the vice president described the group as mischievous. He tweeted "Please disregard this website created by faceless people for mischievous purposes. It has absolutely nothing to do with the Vice President.'
Most political analysts believe that in a time like this when hate speech has become the order of the day Nigeria as a result of what some ethnic groups perceive as marginalization, Osinbajo may just be the man for the job.