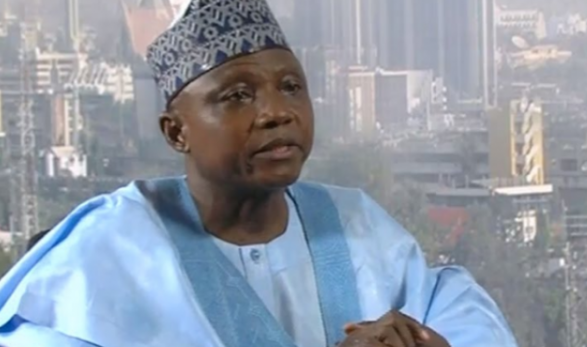 President Muhammadu Buhari's refusal to assent to the Electoral Bill has nothing to do with the use of card readers by the Independent National Electoral Commission, INEC, in coming elections.
The Presidency made this known on Sunday in reaction to the insinuation that the president was opposed to the use of card readers, hence the refusal to sign the Electoral Bill.
According to the Senior Special Assistant to the President on Media and Publicity, Garba Shehu, in a statement he issued, the refusal of the president to sign the bill resulted from some errors that needed to be corrected.
He said that contrary to the belief in some quarters, Buhari was in full support of the card readers.
"The President is the country's number one fan of the card reader. For a candidate who ran three times and "lost" in an electoral environment in which votes were allocated and losers asked to go to court if they felt unhappy, the President knows fully well the role that the card reader played in his emergence in 2015," the statement reads.
READ ALSO: Fayose warns Fayemi: My handover note ready, stop spreading falsehood
The president, it was said, had on different occasions assured that he would widen its application in the country.
"Accordingly, we would like to appeal, especially to the media to disregard baseless allegations against the President, even as he puts in his best efforts in working with the National Assembly to give the nation a good electoral law, and in time.
"The card reader is not in danger of being discarded. It is a sine qua non for credible elections.
"We appeal to the National Assembly to reconvene as soon as possible to consider and approve the necessary corrections to the amended electoral act," the statement reads further.