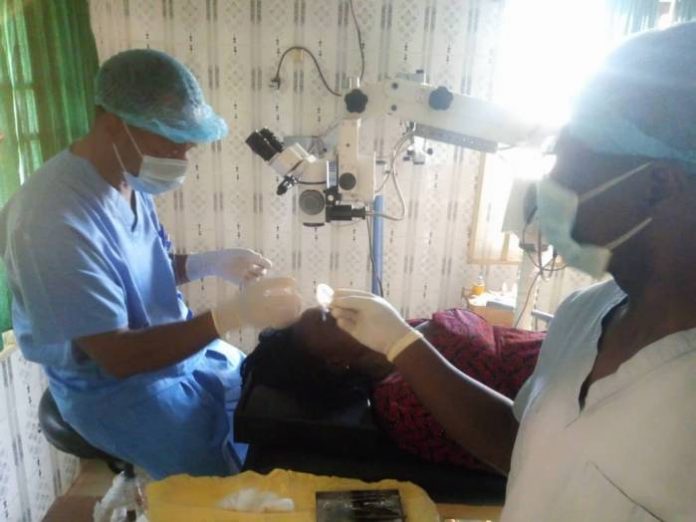 No fewer than 2000 residents in Benue have benefitted from a one-day free eye treatment and cataract surgeries facilitated by the NKST Eye Care Programme.
The Administrator of the programme, Mr. Sesugh Denen, explained that many people in the society have minor issues with their eyes which can be corrected with eye drops and use of glasses but lack of help aggravated it hence the need for the free eye project for them.
Denen said the project captured about 2000 persons across the state and beyond for free eye tests, eye drops and glasses while about 500 people benefitted from the free cataract surgeries.
READ ALSO: APC National Convention: President Buhari Endorses February 2022
"Many people in the society today have one eye issue or the other and it is our resolve to help them. We are targeting 3,000 people for a free eye test, free eye drop and we are also going to do free cataract surgeries for people."
Those who spoke to our correspondent described the gesture as God-sent, stressing that the free eye project would in no small measure help the people of the state.
"I thought I was going blind. I was not able to read my Bible as I use to when I pray. But when I came here and they gave me this eye glass, I can see very well with it. I am happy I can read my Bible again. I thank the people that brought this programme. God bless them," Mr. Kpam said.
They also prayed God to reward the facilitator, Management and staff NKST Eye Care Centre programme and Clinic for the kind gesture.
The team of doctors for the exercise was led by an Ophthalmologist, Dr. Tenufa Clement of Jos Teaching Hospital.