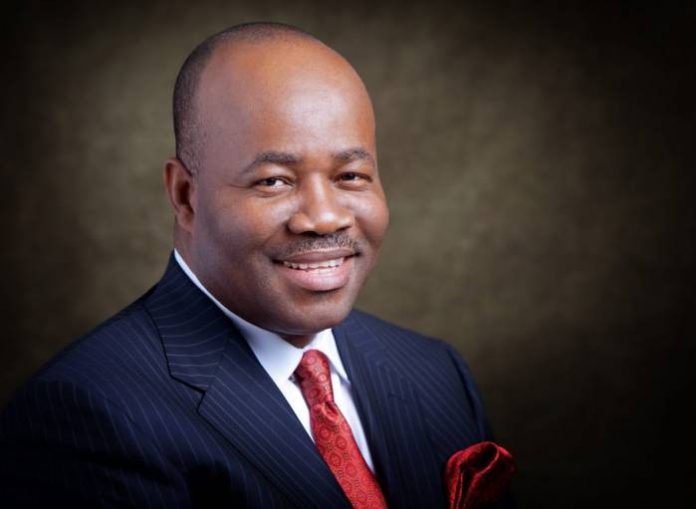 The North-west APC Chairmen Forum has endorsed the choices of Sen. Godswill Akpabio and Sen. Barau Jibrin as the President and Deputy President of the Senate, respectively.
Addressing journalists on behalf of his colleagues in Kano on Sunday, the Jigawa APC Chairman, Alhaji Aminu Sani, described the choice as a perfect step taken to ensure good democratic governance in the country.
Sani said the President-elect, Sen. Bola Tinubu, has done a wonderful job full of maturity and nationality coloration that would change the narrative of religious/ethnic politics in the country.
They said the decision was unbiased, free of ethnocentrism as Tinubu prepared to assume national leadership.
The choice made by Tinubu and the party's national leadership has also demonstrated their readiness to salvage the country from economic and social woes.
"We see the joined ticket of Sen. Godswill Akpabio and Sen. Barau Jibrin as a wise leadership for the 10th National Assembly who will work assioudesly for the betterment of Nigeria.
READ ALSO: Tinubu's Cabinet: I'm Not Lobbying To Become Chief Of Staff – El-Rufai
"Barau Jibrin, for example, is a man of integrity who has never been found wanting in all his national life and he is somebody who is focused, that is why his decision to withdraw his ambition and accept to be deputy clearly shows that he is a leveled-headed person and he deserves commendation," he said.
The North West APC chairmen, therefore, urged the newly elected senators to, without rancour or disagreement, rally round the choice of the president-elect and the party's national leadership so that Nigeria would have leaders who understand themselves and would be ready to forego their sentiments for national growth.
Similarly, the APC chairmen also appealed to Akpabio and Jibrin to join hands with the executive in ensuring that Nigeria records good governance.
"You should know that the President-elect and the party national leadership decided to go for you, because they have the conviction that you will be part of the Progressive Government in tackling several problems bedevilling Nigeria. (NAN)