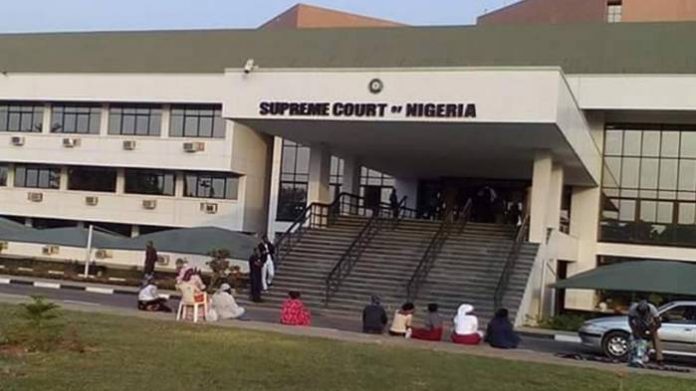 The Supreme Court on Monday struck out an application by the All Progressives Congress, APC, asking it to review its judgment on the Zamfara governorship elections.
In a unanimous ruling by a five-man panel of justices, led by Justice Bode Rhodes-Vivour, the Apex Court dismissed the application on the ground that it incompetent and lacked merit.
The Justices also ruled that the application should not have been brought before the court in the first place.
However, Mr. Robert Clarke, who led a team of lawyers for the appellant contested the apex court's decision insisting that was based on technicalities.
He contended that the merits of his application were not looked into saying he would tighten the loose ends highlighted by the judgment and re-submit his application.
Recall that justice Adamu Galunje of the Supreme Court had on May 24 nullified the elections of all the candidates of the APC in Zamfara State in the 2019 general elections.
He had upheld the decision of the appellate court in Sokoto which agreed with the opposition Peoples Democratic Party that the APC did not conduct primaries in the state, according to the Electoral laws.
Gunlunje therefore ruled that the party that had no candidate could not be said to have won an election, hence the votes cast for the APC in the election were wasted votes.