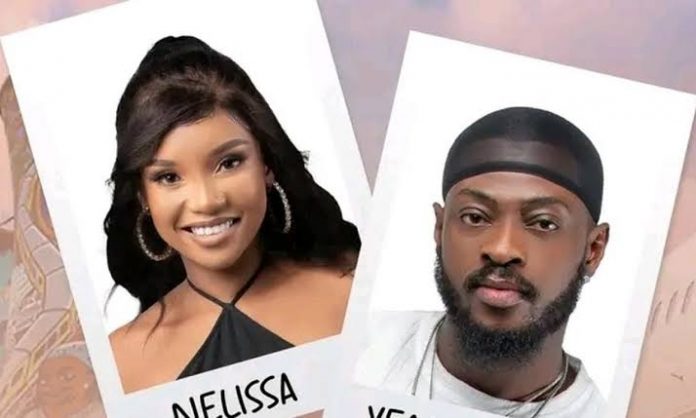 Yemi Cregx and Nelisa, housemates with the pair name, Yelisa, have won Big Brother Titans Head of House task.
The two have by the win emerged heads of house for the 'Ziyakhala Wahala' edition of the Big Brother Titans 2023 reality show.
Every week the HOH challenge comes in stages. For this, week, the 
game consisted of two rounds during which all housemates participated as pairs.
For the first round of the game, housemates were given a dictionary, a marker and a bucket filled with alphabets. Big Brother expected them to choose 12 letter words of their choice and write it boldly on the board. The housemates were then required to move to the bucket and pick up all alphabets of the chosen words. The top two housemates who completed the task in the quickest time proceeded to the round two of the HOH game.
However, some housemates, Miracles Op, Yvonne and their pairs were disqualified as punishment for breaking the rules guiding Biggie's great divide task last week.
After the first round, two pairs — Yelisa and Kaniva, proceeded to the next round of the game. However, the Royals Ebubu was disqualified for breaking the rules in the first round.
For the second round, housemates were given a map of the world and asked to place the continents and oceans on their correct positions within two minutes. At the end of the challenge, Yelisa emerged winners.
The duo will spend the week in the HoH Luxury bedroom with immunity from nomination this week.
They also entitled to enjoy the luxury of a tastefully furnished Head of House bedroom in Big Brother's house.