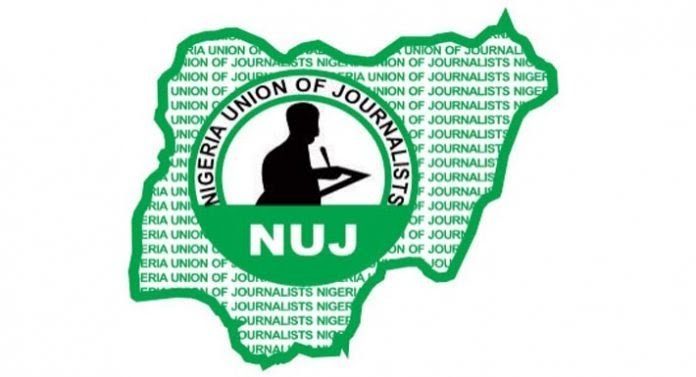 The Chairman  Nigerian Union of Journalists, Akwa Ibom state, Mr. Amos Etuk, has condemned in strong terms, treatments metted out on Journalists across the country.
Mr. Etuk who stated this on the occasion of the 2021 World Press Freedom Day lamented that the 2021 World Freedom of Press Index recently released by Reporters Without Borders (RSF), Nigeria scored 39.69 points to place 120 out of 180 countries, a drop of 5 points from her 115 out of 180 in 2020.
"Reporting on the country, the organisation identifies Nigeria as one with a climate of permanent violence. The report further described Nigeria as one of West Africas most dangerous and difficult countries for Journalists.
Enumerating the ill treatment journalist have faced across the Country, Etuk recalled that In October 2020, Onifade Pelumi, a 20 year old  intern was detailed by his media organisation to cover the invasion of a warehouse stocked with Covid-19 palliatives.
"He was arrested by the Police and taken away. A week later the body of young Pelumi was found in the mortuary. Till date, nothing concrete has been done to resolve this murder.
"Two Journalists, Precious Owolabi and Alex Ogbu, were killed by live rounds in July 2019 and January 2020, respectively, when reporting demonstrations in Abuja. The perpetrators have never been apprehended.
"Our own investigative Journalist Ibanga Isine, moved away from his home after threats over his work became intolerable. He is the Managing Editor of The Next Edition, one of the country's leading investigative news websites.
"Lawal Abdullahi Izala, Babajaje Abu, and Hamza Abubakar were arrested in April 2020 by Katsina State Police for abusing President Buhari and Governor Aminu Bello Masari respectively in a viral social media video.
"Additionally, in April 2020, a Court in Osogbo, Osun State detained Akinloye Saheed for a Facebook post in which he said that the State Government smuggled COVID-19 patients from outside the State to demand funds from the federal government."
He regretted that rather than receiving commendation for the work they do for the good of society, Nigerian journalists are grappling with the onerous provisions of the Cybercrime Act 2015, under which several Journalists have been prosecuted using the provisions of Section 24 of the Act that penalizes cyberstalking or messages that are false, for the purpose of causing annoyance, inconvenience, danger, obstruction, insult, injury, criminal intimidation, enmity, hatred, ill will, or needless anxiety to another.
"It is against this background of increasing difficulties confronting our profession that we today celebrate yet another World Press Freedom Day, with the theme Information as a Public Good.
"As we explore this theme today, we must remind each other that press freedom is a significant concern in Nigeria, since Section 39 of the Constitution states that it comes within the category of human rights codified in Chapter IV of the Constitution.
"The implication is that press freedom is an inalienable privilege that no Government should derogate from or restrict. We have been given a mandate that we must carry through with courage and honour.
READ ALSO: Fresh Strike Looms In Varsities As FG Fails To Meet April Deadline
"As Journalists, we must realise that our work carries enormous weight. We are national opinion moulders and agenda setters. These are responsibilities that we cannot toy with.
"The nation is currently experiencing a plethora of challenges; we are in a nation in an undeclared war and this situation tasks our patriotism and professionalism. If information must be for public good, then we must utilise our strength to douse growing tension in our land.
"We must use the instrumentality of Journalism to promote national unity and cohesion in the face of growing spate of hate speech and incendiary discourse pervading our national space.
"As we navigate the unfortunate situation of insecurity, worsening economic and social conditions, we must remain courageous to report, factually and truthfully. We must resist the temptation to become part of the malaise by becoming overtly emotional and pandering to our own primordial sentiments and emotions in our reports.
He insisted that "Our Journalism must be for public good; a public good to inform, educate and yes, entertain in these very trying times. We must rekindle hope in our country's ability to rise above the current dwindling situation we are facing and point the direction to progress in a nation desperately in need of patriotic leadership and citizenship.
While he commended the government of Akwa Ibom for the numerous projects to better the lives of the people Etuk pledged that journalists in Akwa Ibom State Council shall continue to operate in decency and contribute to the peace and growth of the State.
"The 2023 general election is around the corner. Political intrigues and media brinkmanship have already prematurely commenced. We shall in the weeks ahead begin to plan for a workshop to train and remind our members of aspects of political reporting with a view to producing reporters that are sensitive to reports that tend to defame; reports laced with inciting, insulting and debasing languages.
He plugged continued partner with the Akwa Ibom State Government to ensure that the State is properly, adequately, and positively reported.
He urged journalists across the nation and those in Akwa Ibomin particular, to stand strong as "Together, we shall build the Journalism profession in Nigeria.
"We are committed to unapologetically defend the freedom of press and that of our fundamental right to disseminate information through the quality of our reports and the professionalism we bring to bear in our reportage.
He prayed for a successful Press Freedom Day urging journalists to go as worthy ambassadors of the great profession, realising that as trained Journalists, they are the true vaccine against hate speech, falsehood, reckless speculations, irresponsible, sensational and tactless media terrorism that have become the order of the day.
He however reminded that journalists must seek the freedom with clean hands.