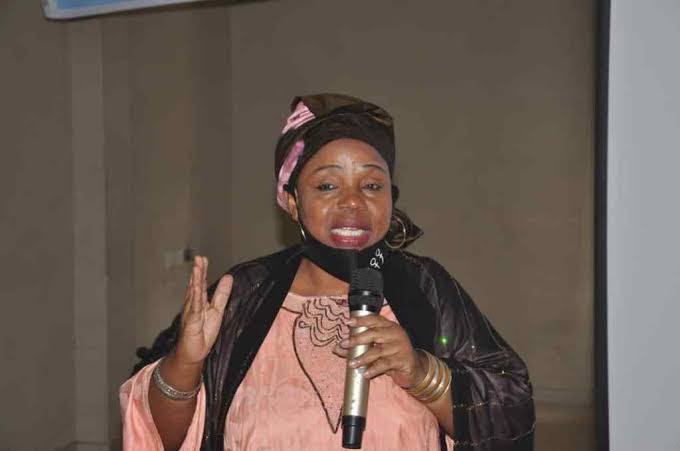 Dr. Limota Goroso-Giwa, a women's rights advocate has urged Nigerians to change their wrong perception about women in politics.
Gorosos-Giwa told the News Agency of Nigeria (NAN) on Sunday in Benin that women should be encouraged and judged based on their intelligence and contributions to national development.
She queried why women in politics would be assessed based on marital status, family background and sponsors, rather than their intelligence and the value they could add to the society.
"When a man wants to join politics, they see him as a leader, but when a woman comes, they say who is sponsoring her, who is her mentor, who is her principal.
"When a woman comes out to participate in politics, the first question people ask is, is she married? Who is she? Whose daughter or whose wife is she?
"Nobody cares about her intelligence; nobody cares about her perception as a human being. They only care about where she comes from; so these are the issues that need to be changed," she said.
The human rights activist, however, urged gender groups to begin work on the change in perception so that women politicians could be taken as serious like their male counterparts.
"We should not see women politicians as prostitutes, we should not see them as nonentities, we should not see them as mere followers.
READ ALSO: SON Enlightens Staff Against Corruption, Acceptance Of Gifts
"We are not taken serious, perhaps, because we are deemed to be poor in political parlance, or they think that majority of women cannot finance themselves in politics without having sponsors. We need to re-work this mind set.
"These are the issue; no matter how intelligent a woman is, no matter her societal status, her perception ability, they are still underrated," said Goroso-Giwa, who is the Executive Director, International Women Communication Centre (IWCC).
She also called for affirmative action for women in election of people into various positions in 2023.
"Next election, INEC should insist on one man one woman at local and national levels. Any political party that does not field any woman for the next election should not be allowed.
"If we have a man as president, we need a woman as the vice and if we have a man as a governor, we should have a woman as the deputy. That is the solution.
"Women should be aware that in the 2023 election, they should not just vote, but vote women for women," she said. (NAN)