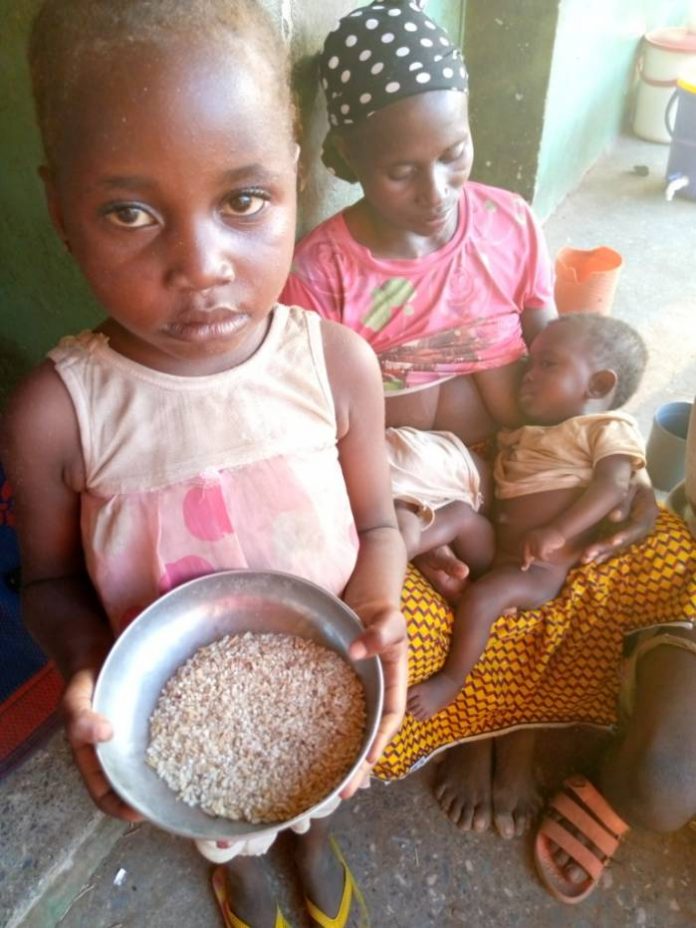 Ladi Iorshe, is blind from age one due to measles infection. She has never had access to any basic or special education but, her unceasingly smiling face and intelligent responses could easily pass her for an all round professor.
The 29 year old widowed mother of four is among the over 500,000 persons displaced during the herder/farmer crisis in Benue state in 2018, living at the Internally Displaced Persons (IDP) Camp II in Daudu, Guma local Government area of the state.
Their situation has brought untold hardship and poverty on them, hence their passionate appeal for adequate security and reconstruction of their homes to enable them go back to their various ancestral communities.
However, despite the hardship arising from the long stay at the camp, Ladi, whose wellbeing has been dependent on her aged mother and friends still finds a place for a smile, which broke out intermittently while she narrated her ordeal to this reporter.
"I have mixed feelings staying on this camp. I am neither happy nor sad. The camp has brought many of us together as one big family and my children who were not in school when we were at home are now going to school in camp here, but I would prefer to go home."
The blind mother who has no mobility cane to aid her movement, said she is not able to carry out any daily chores like other mothers; especially child care, farming and trading.
"I stay here with my mother and if my mother was not alive, life would have been more miserable for me and my children here on camp. I have no means of livelihood.
"We depend on what the government gives us but because of our number, the food we are given here is hardly ever enough. So, my mother always goes out of the camp to seek for menial jobs so she can earn some money to provide for us.
"But because Daudu is a rural community, the only available job is to weed people's farms or clean their houses to get extra cash," she submitted.
She posited that the federal government has the magic wand to end the herders/farmers' crisis and ensure security of communities so that IDPs can go back home. The homesick lady stated: "Our homes were destroyed during the crisis; we appeal to the federal government, public spirited individuals and other related agencies to help us with some money to rebuild our homes so we would have a roof over our heads when we go back. We also need some form of financial support to engage in trade when we go back so that we can support ourselves."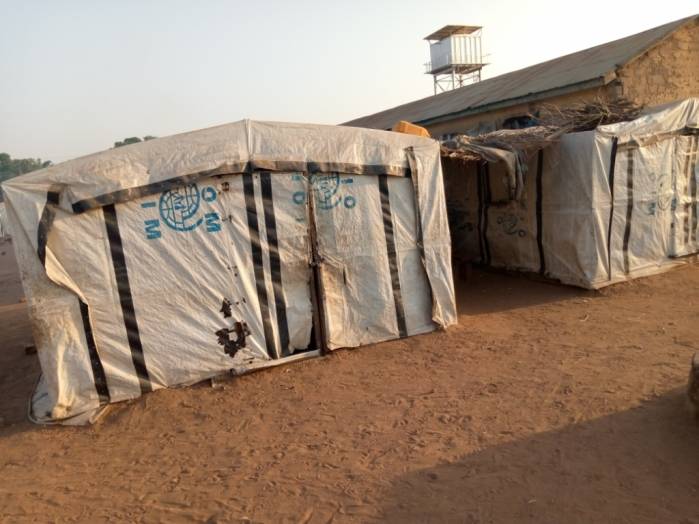 Felix Teryima, a 10 year old also shares the same fate as Iorshe. Master Teryima, who aspires to become the governor of his State, Nasarawa, someday, is currently having some challenges with his dreams as well as his health. Staying at the camp, Felix has been experiencing hearing difficulties, partial blindness and also has hernia that needs some comprehensive medicare which is not readily available at the camp. He is in camp with his parents but they can't help him for lack of funds.
As a child, Felix is not happy that he cannot feed properly like other children. Hear him, "What we eat is starchy food continuously. Whenever government or other organizations give us food, we will have rice to eat in the morning and when there is none, we eat 'akpu' or pounded yam in the morning, afternoon and night.
'I am also given indomie noodles but no fish, meat, egg or milk. I have not eaten eggs or fruits for a very long time but we are given big chunks of meat sometimes," he said with a broad smile that shows his innocence about some hard realities of life.
In spite of his predicament, Felix still hangs on to his aspiration to govern Nasarawa state when he grows up. "I want to go to school so that I can become the Governor of Nasarawa State and when I become the Governor, I will make sure no child suffers poverty, hunger and disease. I will see that every child goes to school and they would not live in camps like me", he said with a smile.
"But sickness is not good. I don't want hernia at all because it gives me periodic pains. Most times I cannot play like other children of my age because I am experiencing pains. My parents live here on camp but do not have money to take me to the hospital", he quickly added in a low tone.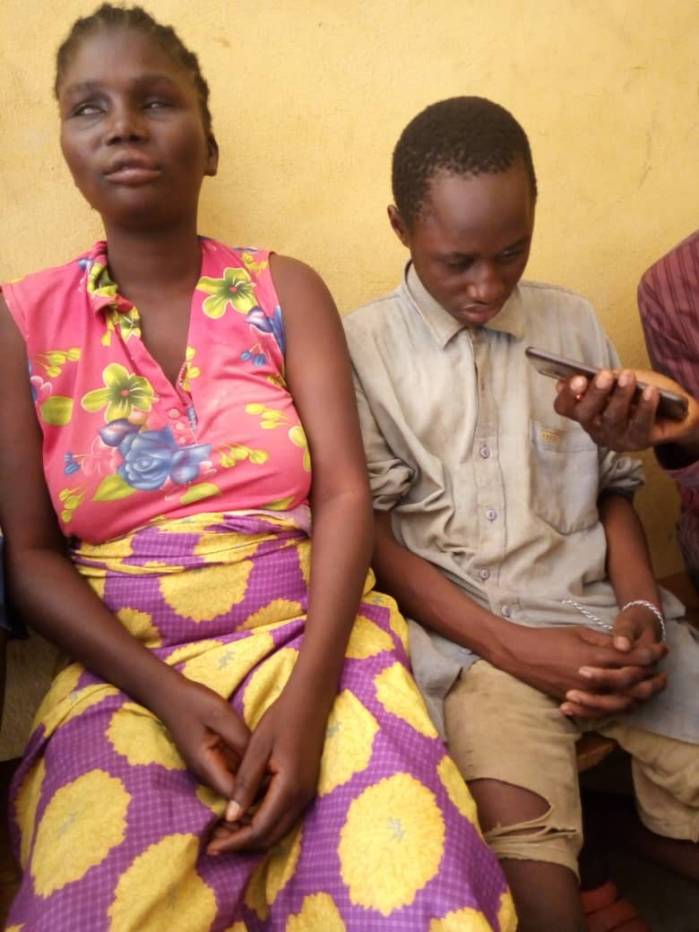 One could not also ignore the sorry condition of Terkimbir Agber who was blinded at age 10 and is currently not in school because of his condition. His widowed mother is currently nursing some few months old twin babies. She faces serious hardship on camp to provide for her seven children, out of which two are blind, including 19 year old Terkimbir.
Like Mbasene Uker, another inmate at the camp, Terkimbir's mother would go into the market, on market days, to pick up spilled grains; rice, beans, millet, from marketers, clean them and bring home for food or sit back and sell what she got for a little money to buy other items they equally need. "It is tough, most times because what I pick is not even presentable to be sold", Mrs. Agber said.
To Terkimbir, "Home is very sweet. There is no place like home. At home we didn't have much. Sometimes we may not have food to eat to our fill but the joy and peace we enjoyed cannot be compared with life on this IDP camp. At home I enjoyed freedom and played around with friends but here, life is just regimented within the camp alone."
While acknowledging food insecurity and general hardship, Terkimbir who cannot move around unaided says, "Life is not sweet here on camp. I cannot recognize peoples' faces because of my sight and I find it very difficult to locate facilities like toilets and bathrooms". He however, expressed hope that "one day, we will get some form of support to go back home and start our normal life.
Also speaking, the Chairman of IDPs at Daudu camp 11, Mr. Philip Umase thanked the state government for all the relief sent to them just as he lamented the situation on camp and called on the federal government to find solution so they can go back home.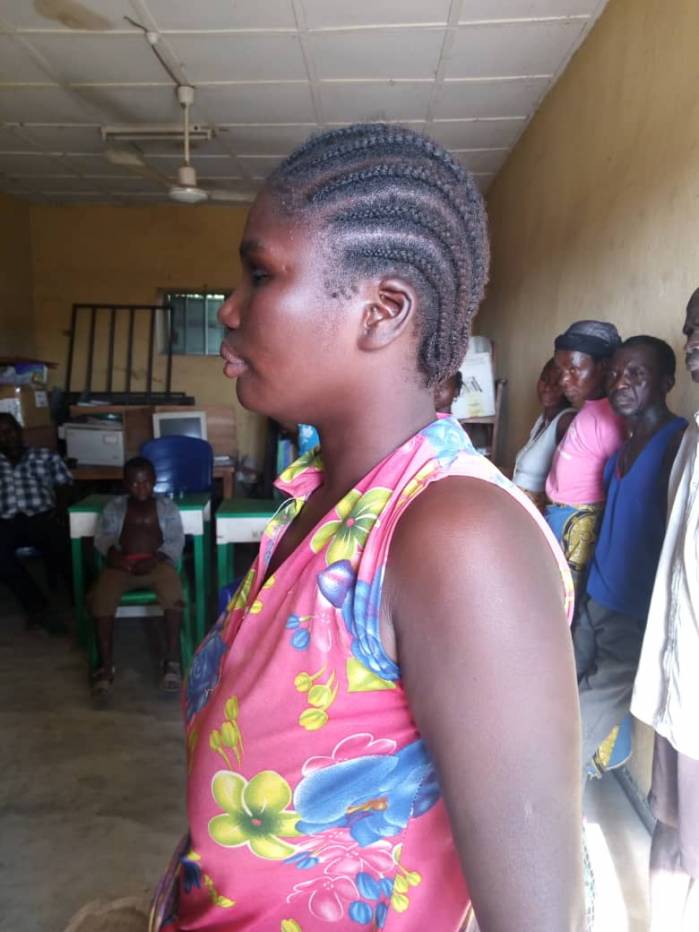 "We are not comfortable in camp. We don't have enough food, our shelter is insufficient, we cannot go to our farms and cultivate our own food the way we used to because we are scared of attacks. The state government through SEMA has tried its best in providing food and other facilities for us but they are not enough. We want to go back so we can live our normal lives." he said.
The Woman Leader, Mrs. Scholastica Uduwau said, "the women and children here are facing hunger in the camp. The women have lost their means of livelihood. We can't go to our farms and those who used to do business have no money to trade again.
"Another problem is that sometimes, when women and girls are under menstruation, it becomes a problem because they do not have pads. So, most times, the women will have to improvise by using pieces of rags. Sometimes, the women will remain indoors for the period of menstruation to avoid being stained."
She acknowledge that some groups had come to give them pads in the past but she called for more help to enable women and girls access proper hygiene during the period of menstruation.
The Camp Manager, Mr. Shadrach Agbadu however, stated that Benue state government in conjunction with development partners have put several measures in place to care for the needs of the IDPs.
He said food and other relief materials are being provided for them, while special attention and preference are given to children, orphans and People With Disabilities.
READ ALSO: Military Air Strikes Kill Terrorists, Destroy Camps In Borno
He said Benue state government in conjunction with UNICEF established an emergency education on free of charge basis in the camp. According to him, arrangements are also being made to enrol children with special needs into exceptional education.
Agbadu also noted that immunization is carried out to prevent outbreak of killer diseases like polio saying "as I speak to you, the immunization against yellow fever is on-going. Children are also given drugs to deworm them.
He disclosed that the Red Cross Society, UNICEF and other partners have also partnered with Benue State Emergency Rural Water Supply and Sanitation Agency, (BERWASSA) in the provision of water and toilet facilities at the camp.
"Although state government has tried for the IDPs to make sure they are properly taken care of, the people are not 100 percent happy since that place is not their home."
Besides contributing to the hardship, poverty and pains of the IDPs, their continued stay at the camp may also lead to serious food crisis, not only for Benue, the food Basket of the nation, but for Nigeria as a whole, the Executive Secretary, State Emergency Management Agency (SEMA), Mr. Emmanuel Shior said.
According to him, most of those in the camps are able bodied farming population of the state who no longer have access to their farms. "These people have stayed in the camps for more than two years. It is worrisome that their continued stay there will lead to major food crisis and other forms of crises in the country."
The Next Edition recalls that in May 2018, President Muhammadu Buhari, represented by his Vice, Yemi Osinbajo, visited one of the camps in Benue where he made a pledge of N10 Billion for the reconstruction of communities destroyed by herdsmen during the attacks on Benue and other parts of the country.
Mr. Osinbajo in his words had said, "I am here to represent President Buhari who visited in March. He had asked that a study of all the ravaged communities be made and has identified that there are three things that must be done.
"The first is security. We want to ensure that the places that have been destroyed are secured. Second thing is to ensure that the IDPs go back home and homes are rebuild. The third is that we secure farms and farmlands so that the farmers can return back to their farm and also assist non farmers; traders to continue with their trade as well as assist in the education of the children".
The Vice President who said the reconstruction of Benue has been made his business pledged to provide the Benue people with homes which will be far better than what was destroyed. "Nobody is doing you favour. It is your right as great people of Nigeria and I want you to know that."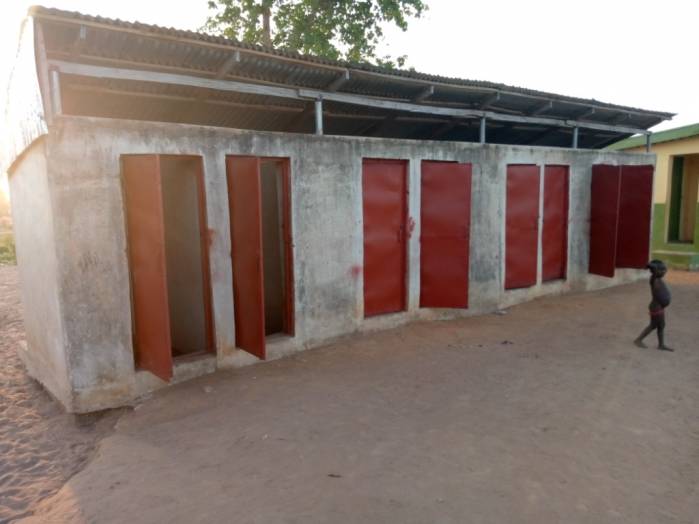 He had also assured Benue children at Abagana camp in Makurdi that "you are going to be better and happier. You are winners and as your parents, we will make sure you are happier than you are now and that you are successful too. By God's grace, all your worries and sufferings have come to an end today".
Shior however, regretted that three years after, the federal government is yet to match its words with action. Since 2018, no homes have been rebuilt, there are still pockets of attacks in Benue communities and the displaced population are still living in the camp with their conditions worsening especially that of women, children and People with Disabilities, (PWDs).
He therefore, appealed to the federal government to strengthen security in the hinterland and also make real their pledge of N10 billion reconstruction fund to states to enable Benue government rebuild and relocate the IDPs back home.