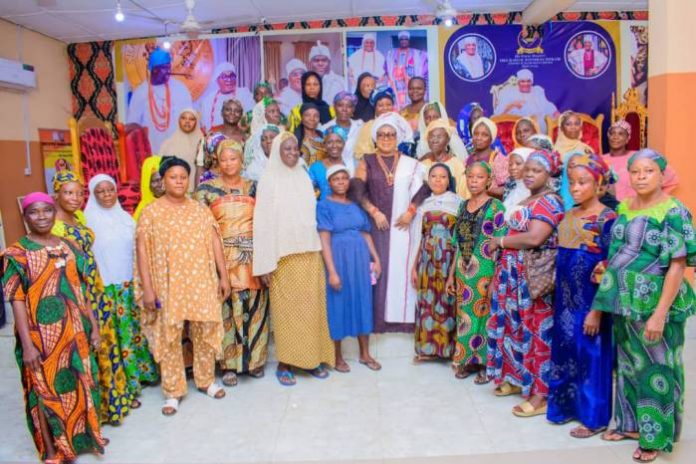 Olori Janet Afolabi, Queen of Apomu Kingdom, has given another set of market women interest-free loan.
The loan was given to them on June 2, 2023, at Alapomu Palace Hall, Apomu, headquarters of Isokan local government area of Osun state.
According to Mrs Afolabi, the money will be paid back over a period of five months.
Addressing the women, Olori Janet advised them to use the money for the purpose for which it was given.
She said the money was meant to help them expand their petty businesses or start new ones.
READ ALSO: Gov. Bassey Otu Appoints FCT NUJ Chairman As Chief Press Secretary
The 50 women were randomly selected and shortlisted by Women Leaders in the community, led by the highest female Chief, Christiana Akinlabu, the Otun Iyalode of Apomu Kingdom.
Olori Janet said empowering the women was crucial for ending hunger and poverty in the rural communities. "Poverty eradication is key to helping women escape poverty. Many of the world's poorest people are women. Empowering them is essential not just for rural but national development."
The interest-free loan was initiated by Olori Janet Afolabi in 2020 after the COVID-19 lock down because many women were unable to resume their trading businesses.
Most of them had spent their capital during the long period of staying at home. Some of them made efforts to borrow money from families and friends but it was very difficult.
To help these women start again Olori Janet said "I came up with the No Collateral, No Interest Loan as my flagship empowerment project."