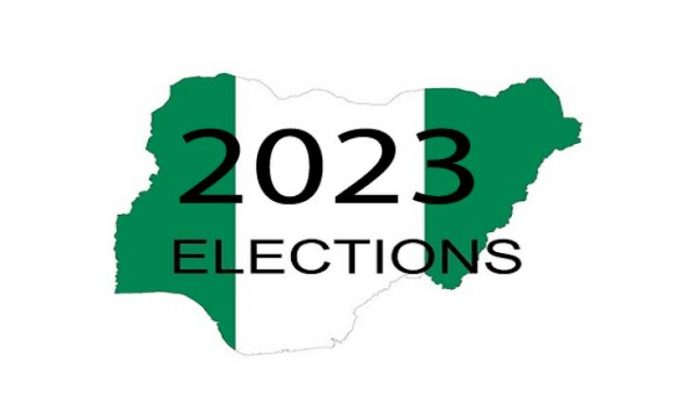 The Nigerian Women Trust Fund (NWTF) has called on the eligible women in the country to come out and cast their votes in the 2023 general elections.
The Chief Executive Officer of NWTF, Mrs Mufuliat Fijabi, made the call on Thursday during the Voter Education Sensitisation Market Outreach organised in conjunction with the European Union (EU) in Abuja.
The News Agency of Nigeria (NAN) reports that the campaign is targeted at increased sensitisation on the active participation of women in all governance processes and, in particular, their roles in the 2023 general elections.
According to Fijabi, it cannot be denied that the democracy practised in Nigeria has not been encouraging.
"For Nigerian women especially, democracy is moving backward, with the dwindling number of women in governance in Nigeria which is alarming.
"However, not voting will only worsen the situation, hence, the reason why we are here today to encourage you to be active participants in the forthcoming elections through the power of your PVC (permanent voter's card)," she said.
She said it is the duty of the women to make informed decisions as responsible citizens and vote for the best candidate from the people who have declared their interest to lead.
"With the new Electoral Act, and if we do our part, it will not be long before the electoral system improves," she said.
Fijabi, who said that election day is not a public holiday to rest, said it is the day to take part in the decisions that will guide the country.
"The truth is that, there can be no change without us playing our part as the electorate who can vote and be voted for," she said.
READ ALSO: 2023: US, UK Pledge Support To Close Gender Gap In Nigeria
According to her, Nigeria desperately needs more women in government.
"The fresh approach to leadership that women would bring could be the best hope of improving citizens' quality of life.
"Voting is a constitutional right which we are privileged to have. We should accept it, and exercise it as our right.
"You can be an agent of change. Your vote can play an important role in bringing about change," she said.
Mrs Laolu Olawumi, the Programme Manager, EU Support to Democratic Governance in Nigeria (EU SDGN), said through their PVCs, women hold a lot of power to determine how their quality of life would be.
"Don't take money to vote but vote for the people who you know when they get into positions of power, they will deliver on their promises," she said.
The Independent National Electoral Commission (INEC)'s representative, Mrs Victoria Eta-Messi, said the PVC is their voice, hence, the need to vote their conscience.
She advised them to shun inducement and make the right choice.
The sensitisation took place at Garki International Market, Abuja.(NAN)