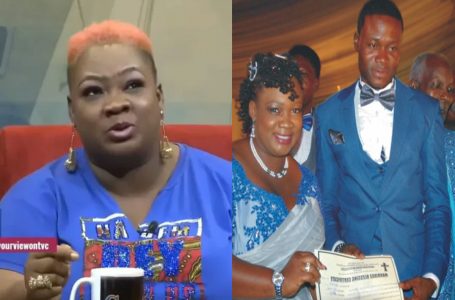 Nigerian comedienne, Oluwadamilola Adekoya aka Princess, has stated reasons her failed marriage lasted for just two weeks.
Princess, who was speaking on Television Continental on Thursday, stated that she is to blame for her failed marriage to movie producer, Jeremiah Adeshola.
She said: "I take the blame for the failure because it shouldn't have happened. I was stupid, plain and simple.
"You know I am a romantic. Love is not enough. A counsellor said to us it is better to have a broken engagement than to have a broken marriage. Automatically, I said we have given out IVs. How are we going to do that?
READ ALSO: NSE Loses N246bn In Bearish Trading
When it happened, the first thought that came to my head was that we should have just cancelled since that was my birthday."
The comedienne enjoined anyone going through turbulent times to take courage and make a plan to bounce back.
Princess said the break –up affected her for a long time, especially when she lost a baby in the process.
Princess got married in 2013 at the Federal Marriage Registry in Ikoyi, Lagos with a lavish ceremony at Balmoral Events Centre, Oregun, Lagos, to boot.
Two weeks after, the glamorous wedding crashed.
The Will