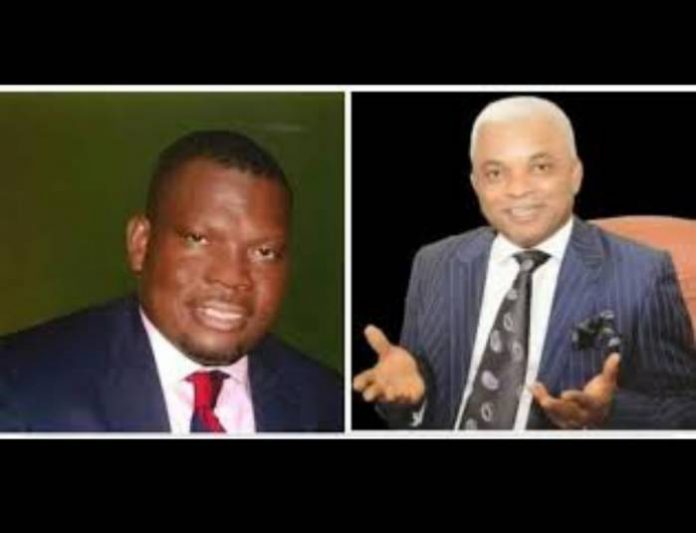 1. Tribunal agreed with Petitioner's (Eyiboh) Counsel objection that Okpolupm (1st Respondent) defence was filed out of time (strikes same out).
2. Tribunal agreed with Petitioner's Counsel objection that the reply on points of law by Okpolupm was beyond the 10 pages stipulation (strikes same out).
3. Tribunal agreed with Petitioner's Counsel that the PDP reply on points of law was a re-argument and beyond 10 pages (strikes same out).
4. Tribunal agreed with Petitioner's Counsel that it was impossible for Okpolupm to have obtained his first School Certificate (FSLC – Primary School) in 1988 and gained admission into the Polytechnic in 1990 for his OND just two years thereafter.
5. Tribunal agreed with Petitioner's Counsel that at the time Okpolupm said he gained admission for OND in 1990, he had no WASC. He obtained his WASC in 2002, seven years after his NYSC in 1997.
6. Tribunal agreed that WASC was a condition for admission for higher programmes.
7. Tribunal held that although Okpolupm had no defence to the petition, he can rely on what PDP filed and its witnesses.
8. Tribunal overuled Petitioner's Counsel, admitted and relied on documents tendered by PDP even when none of the documents was pleaded by PDP but only Okpolupm whose defence was already struck out thus pleadings on the documents were no longer existent.
9. Tribunal agreed with Petitioner's Counsel that since Okpolupm asserted that the school of Management he obtained his OND had changed its name, he had the burden to prove that such a school existed but later changed its name.
10. Tribunal agreed the name of the school was none existent on the list of approved institutions but that evidence of Eyiboh that he went to Abia state and confirmed the school of management did not exist any where was hearsay.
11. Tribunal after citing the Supreme Court authorities cited by Petitioner's that a document made falsely with intent to deceive amounts to forgery deviated to rely on another Supreme Court authority cited by respondents that to prove forgery petitioners ought to have tendered two set of documents being one original and the forged one to enable a comparison and that since petitioners did not do so they failed to prove forgery despite that, Petitioner's case was that the school of management did not even exist anywhere and no original could thus be obtained.
12. On the difference between the names in the Primary School Certificate (FSLC)and other certificates presented by Okpolupm, the tribunal held that petitioner ought to have called as witness any person who claimed to have been the owner of the first school certificate.
13. Tribunal totally avoided making any pronouncement on Petitioner's arguments that since the WASC was not obtained before the ND and other certificates, the OND was a false document that told a lie with intent to deceive and therefore amounted to forgery as held by many Supreme Court decisions cited by Petitioner's Counsel.