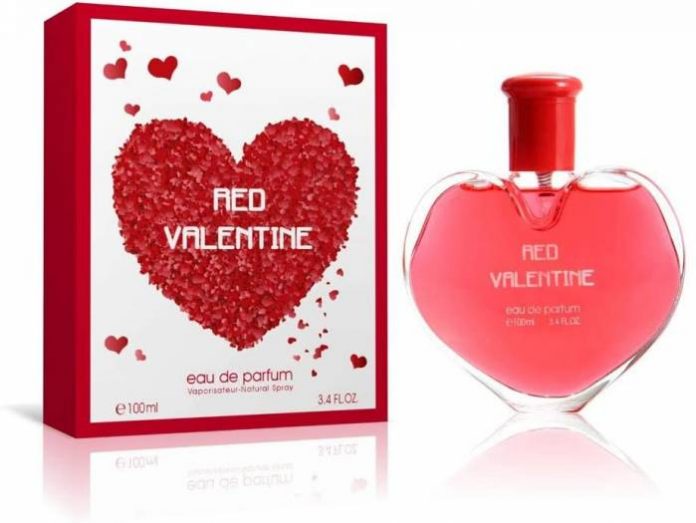 Valentine's day is here again! But this year's day comes during a period where people's lifestyles are almost under serious checks. Imagine a Valentine's Day marked under strict observance of COVID-19 protocols – where you are not free to fly with your partner to a different location outside of your home to relax, kick off your shoes and enjoy yourselves while listening to sweet music holding each other in your arms. That's the way it's with this year's lovers' day.
But in all of this, you can still touch your lover's heart in a special kind of way by getting her or him gift items that will force out a smile irrespective of the circumstances.
There are lots of gift items you can present to your loved ones, depending on what you think their tastes are. Here is a short list of some possible Valentine's day gifts:
1. Money:
You can never go wrong with giving your loved ones money especially if they are girls/women. Sure, it's always nice to buy them something but sometimes giving money can make their day. Giving your loved one money takes away the stress of searching for that special gift items that may not really be perfect or special by her own estimation. This way, they can decide on whatever they want to get themselves. It also helps if you are far apart.
2. Scented candles:
Hmmm! Scented candles are beautiful gift items any day but it depends on individuals' social orientation or background. Some may like them, others my not. But you own your partner and should be in a better position to know what will tickle his or her fancy. Come to think of it, everyone loves that refreshing and therapeutic smell a scented candle brings to a space. To make it better, you can get it in different scents. And don't forget to wrap it all up with a flower and love note in your own handwriting.
3. Cakes/small chops/chocolates/candy:
For the love of sweet tooth and foodies, these edible creations are the way to go. It seems cheap but not really so. These food items haven gone one notched up. They are so beautifully packaged these days and can serve a family. All you need do is, just bundle them all in a basket and ship it off to your loved ones. And of course, there are variations, so you can mix it up. Remember to jazz it up with a beautiful personalised Valentine's card.
READ ALSO: Valentine: Sex Toys, Cakes Top Purchase Charts
4. Perfumes/cologne:
These are always a hit anywhere because everyone loves to smell nice. But in choosing perfumes or colognes, make sure they are designer stuff. Also, be mindful of the 'taste' –  the likes and dislikes of your partner concerning perfumes so that you don't buy things that will either end up in the trash can or get dashed out as soon as they arrive. And there are lots of scents, you can pick any depending on how buoyant you are. There are perfumes or colognes that make you smell like a boss, others give a flowery smell, while some have that seductive appeal. Just make a wise choice!
5. Drinks:
Drinks are not a bad idea. You can get your loved ones drinks if you so wish. A carton of choice wine or beverages can do the trick. Even a bottle of wine is good enough. Just cut your coat according to the material available. Buying drinks means you know your partner very well to the extent of knowing what she or he likes. Good luck in your pick.
6.  Jewelry:
These include wristwatches, necklaces, rings, hand chains, cufflinks, and a host of others. Good jewelry comes in small packages, don't go over the top with jewelry. Just buy original jewelry and this may not come cheap. If you can't afford a good jewelry, don't bother. Rather go for something you can afford not necessarily jewelry so that you don't make a mockery of yourself. Remember you can get customised ones.
7. Clothes and shoes:
Who doesn't love to dress up? You can get your partner a dress or a top, a pair of trousers or a shirt as the case may be. Shoes are also good gift items provided you are conversant with your partner's size. You can buy a tie or a set of ties, T- shirts, panties, underwear, a hat, shawls, among others. The key to getting this right is knowing your loved one's style and what they love.
8. Customized gifts:
These include mugs, pillows, framed photos, key chains, art pieces, boxers and the likes. You can have your loved ones' pictures on them or a short, 'cheesy' quotes on them. At least, whenever they look at it, they will remember you instantly.
9. Flowers and stuffed animals:
This category is for the hopeless romantics out there. You can follow this one up with other gift ideas mentioned above.
10. Dinner reservations:
This makes for a fun day out with your loved one. Dressing up and taking pictures are the highlights. Take them to their favourite restaurant or even somewhere they haven't been to and have dinner away from home. Don't forget to follow COVID-19 protocols while on a day or night out. In all, have fun!