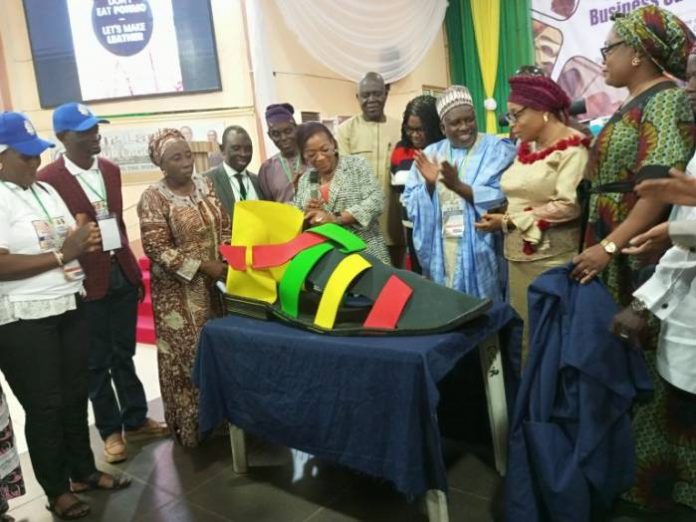 Nigerian Institute of Leather and Science Technology (NILEST) is championing campaign to discourage consumption of raw hides and skin in Nigeria, the News Agency of Nigeria (NAN) reports.
Prof Mohammed Yakubu, Chairman, National Steering Committee on Strategic Implementation Plan of Leather and Leather Products Policy in Nigeria, stated this during a leather business-to-business summit and expo in Lagos on Monday.
According to Yakubu, if all leather stakeholders are involved in the campaign, there will be enough leather to produce leather products in the country.
"In the area of security, the institute is collaborating with the military for research, development, design and production of footwear for the armed forces.
"The institute has embarked on some strategic research initiatives, geared toward production of leather processing assistants.
"There is a research group looking into the production of refined vegetable-based tanning agents, while another group is working in the area of recombinant DNA for the production of enzymes for leather processing.
"Another group is also exploiting our diverse flora resources as substitutes for salts as biocides for the preservation of hides and skin.
"In the area of adhesives and in the spirit of the Executive Orders 03 and 05, the institute is utilising our rubber resource to develop highly-efficient adhesives," he said.
Yakubu further stated that the institute was similarly investigating the use of nano-silica materials in making shoe soles, compounded with waste tires and plastics.
He said that the institute had made some strides in the fabrication of simple implements, such as shoe sole attaching and molds for the manufacturing of shoe lasts.
Also speaking, President, Lagos State Shoemakers' Association, Mr. Yesuru Bello, said that the purpose of the summit was to create awareness as well as promote and expose members to investors.
Bello said that the summit also aimed to make export opportunities available for leather works and accessories, including include car and home upholstery, in Lagos.
READ ALSO: 2023: "Obidient" Youths Rally Support In Kwara
He urged members of the association to shun dollars and spend naira in order to increase the state's internally-generated revenue (IGR) and enhance their own incomes.
In his address, Gov. Babajide Sanwo-Olu said that his administration, as a responsive and responsible one, had provided support to the entrepreneurs in the sector as well as business owners in other sectors.
Sanwo-Olu, represented by Commissioner for Commerce, Industry and Cooperatives, Mrs Lola Akande, said the support included: access to market, finance and construction of a leather hub, which is 65 per cent completed, among others.
All these, he said, were aimed at mitigating the challenges hindering market access and production in the sector.
He said that his administration has initiated the idea of a leather hub in Matori Industrial Estate, Mushin, to break into the economic cycle and add values to raw leather materials being produced locally.
"The hub will be a primary manufacturing source for retailers in the sector.
"There is a large leather market in Mushin to take up the products to consumers. Traders will no longer be burdened to turn tanned skins to finished products after the completion of the leather hub," he said.
Sanwo-Olu said that the completion of the hub would generate direct and indirect jobs for small and medium enterprises (SMEs) in the leather business.
According to him, the leather hub, upon taking off, will be able to train no fewer than 100 people in leather works and bridge the gap in tannery/leather value chain. (NAN)