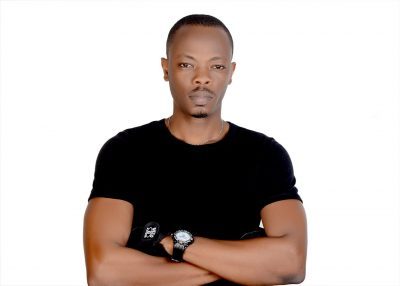 The FaSttest Shedder reality TV show, is a life changing, Weightloss Bootcamp Adventure, aimed at helping contestants lose weight through tailored workouts, team tasks, healthy diet with fitness and nutrition.
There are wellness experts on hand to ensure the fitness goals of the contestants are achieved in a careful and safe environment over a period of 90 days.
The show, which is the first reality TV fitness show in Nigeria, has a panel of judges made up of fitness experts in Nigeria who decide the eventual winner.
The FaSttest Shedder show was founded by Seyi Olusore, a certified health & wellness expert and the MD/CEO of Shedams Fitness. He also holds a certificate in CPR/AED/First-Aid from the National CPR Foundation in USA, a Bachelors degree in Computer Engineering and is also an author.
Speaking to The Next Edition on the inspiration behind the FaSttest Shedder show, Seyi said, "I had to create the FaSttest Shedder in a bid to enlighten individuals about the benefits of incorporating regular exercises and healthy diets into their daily lives with special attention to plus sized individuals who want to lose weight and be healthy and fit."
Having been in the fitness industry for 16 years, Seyi identified lack of financial support as the major challenge in producing the Tv show. According to him, the project was hugely self-financed which made it difficult to ensure certain things were in place.
The FaSttest Shedder show has had two successful seasons though. The first season was produced in 2014 and the second season was produced in 2019.
The contest is usually won by the shedder with the highest percentage Weightloss, in conformity with the Global Standard.
Speaking on the prize for the eventual winner, Seyi said, "There is usually a N1million prize with a clause attached that it can only be claimed if the winner gets to lose certain kilogrammes within a specified duration. Other prizes include: an all expense paid trip to Dubai, one month free meal plan and meal, a wardrobe change, one year fitness consultancy and a fitness watch."
Like other reality shows, contestants are eliminated or evicted by nomination. The shedder(s) with the lowest percentage of weightloss is usually nominated for elimination.
In the second season of the show, Seyi, explained that new plots and twists were added to make the show more entertaining and unpredictable as contestants were not just evicted based on lowest percentage weightloss.
READ ALSO: Fitness: How to stay on track, keeping fit
According to him, two Shedders with the lowest percentage weightloss were put up for eviction and the Judges and Trainers, were asked to save one Shedder.
For the finalists to emerge, after the Weigh-ins, two shedders with the lowest percentage weightloss are put up for eviction, and the three saved shedders were made to vote and save one person.
Speaking on how each exercise is tailored for each contestant, Seyi stated that every workout targets the upper body, midsection, and lower body, adding that the trainers put that into consideration to ensure that each session addressed those body parts.
On his future plans for the show, Seyi disclosed that he was hoping to see his fitness brand as a household name in five years time. "By God's grace, in the next 5 years, I want to see Shedams as a household name, a brand synonymous with Fitness, Wellness and Weightloss."
He also envisions the fitness show going global in the nearest future with the sequel of season two being produced outside Nigeria.
"We have started receiving invitations from Botswana, Ghana, Tanzania, so why not. I am also open to Global Partnerships/Support because Obesity is a global issue," he said.
As a last line, Seyi advised people on a weight loss journey to remember that they aren't competing with anyone.
"Excuses don't burn calories, but always remember that you are in no competition with anyone but you!"