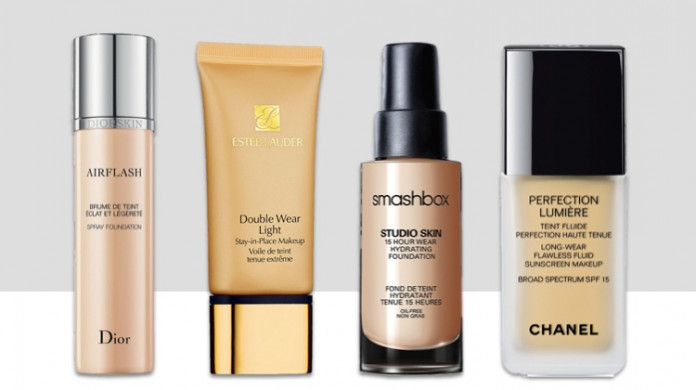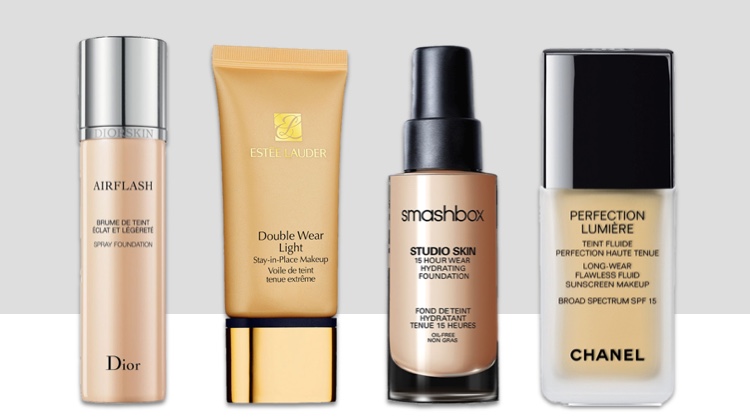 Waterproof foundation make-up does something that no other cosmetic can do. It allows you to sweat it out at the gym, swim, and enjoy a warm day at the beach without worrying about it coming off or smearing onto your clothes. Apply in the morning and your skin will look flawless all day. Even women who prefer water-based foundations have this one on hand for those special days when they want to look great with a minimum of effort.
The Best Waterproof Foundations
When you're wearing the best waterproof foundation make-up it can withstand heat and humidity. That means you don't need to worry about getting caught out in the rain without an umbrella. Your hair may suffer, but your skin will still look great because your foundation will remain intact. There is nothing worse than having your foundation slide off your face and onto your white blouse when you sweat. When your makeup is water resistant, you can work up a sweat without leaving a ring of makeup around your collar. Fortunately, you've got some great choices in this formulation:
Estee Lauder Maximum Cover – A matte finish makeup that conceals flaws as well as scars, Maximum Cover is great for those who suffer from acne, have scars, birthmarks, sun spots, or even varicose veins. It is a foundation that looks natural and is soothing. A waterproof formula that is non-transferable and long-wearing, it has an SPF of 15.
Clinique Work-Out Make-up All Day Wear – The brand that many women choose for make-up that is of the highest quality and allergy tested, now offers a foundation that is water proof and holds up under heat, humidity, and activity. Clinique's Work-Out Makeup All Day Wear foundation offers moderate coverage and has the added benefit of oil control. It is a liquid foundation that is recommended for all skin types.
Dermablend Cover Creme Foundation – Choose this foundation that offers full coverage for those with moderate to severe skin flaws. Despite providing twelve hours of wear, this product is surprisingly lightweight. It smooths onto the skin easily for even coverage. Not only will it cover scars, burns, bruising, rosacea, and vitiligo, it will also hydrate the skin and protect it with SPF 30. Choose this product if you are looking for not only a foundation that withstands the elements, but also one that will thoroughly cover imperfections.
Read also: Internet says Miss Jamaica, rocking natural hair, was robbed of Miss Universe title
Make-up Application Tips
Depending on your individual needs, you are sure to find a waterproof foundation makeup that will make you look your best under the harshest conditions. Here are a few makeup tips for applying foundation.
Try applying it with your fingertips. The heat from your fingers helps to blend it. Make-up artists do this all the time.
Use two different colors. A color that matches your skin and one slightly darker. This allows you to shade and contour. You can also make your foundation match your sunless tan.
If you prefer to use a white wedge sponge to apply then moisten the wedge with moisturizer first. This keeps it from absorbing your foundation.
Whether you are looking to create an even look on your face with a makeup that is light and enhances your natural glow, or cover embarrassing facial flaws, waterproof foundation makeup that will do just that. Workout, swim, and glisten on the beach while looking flawless when you apply one of these recommended products.
SOURCE: makeupnotebook.com