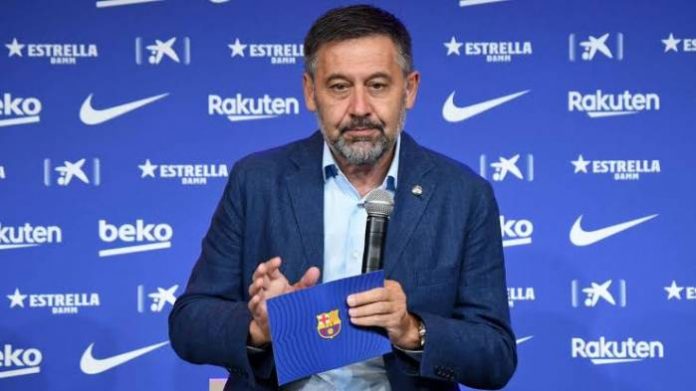 Only 271 signatures more are required to succeed a vote of no confidence campaign against Barcelona president Josep Maria Bartomeu.
'Mes que una Mocio' group, which started the initiative, two weeks ago, announced that they've collected 16,250 signatures.
The required number is 16,521 votes with the socios allowed to sign until 12:00-13:00 CET on Thursday.
The ballots will be presented to the club at Camp Nou at 18:00 CEST the same day.
READ ALSO: President Buhari Commiserates With Paul Unongo Over Wife's Death
Barca have not made any public comment on the motion of censure, while coverage in the Catalan media has been at a minimum and organisers have had to work extra hard to secure signatures with no games taking place and no fans allowed even at friendlies due to Covid-19.
There is also no way of registering electronically, meaning members have to be in Catalonia or in one of the few overseas locations where documents can be signed.