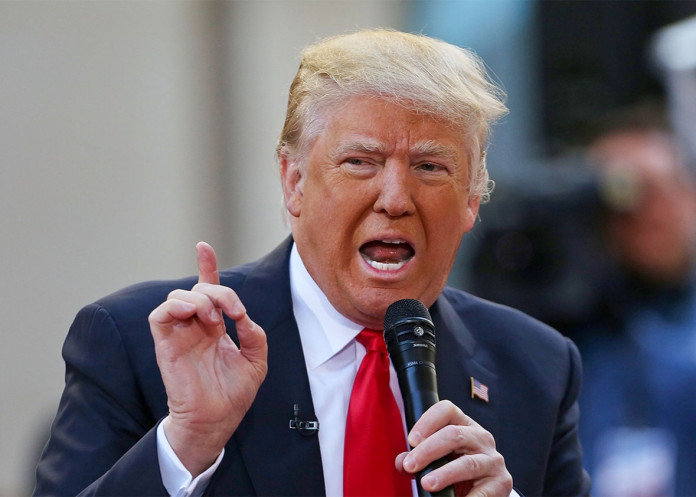 The United States threatened to withdraw from the United Nations Human Rights Council unless reforms were ushered in including the removal of what it sees as an "anti-Israel bias", diplomats and activists said.
U.S. Ambassador to the UN Nikki Haley, who holds cabinet rank in President Donald Trump's administration, said on Friday that Washington would decide on whether to withdraw from the Council after its three-week session in Geneva ends this month.
Under Trump, Washington has broken with decades of U.S. foreign policy by turning away from multilateralism.
His decision to withdraw from the Paris climate agreement last week drew criticism from governments around the world.
The Council's critical stance of Israel has been a major sticking point for its ally the U.S.
Washington did boycott the body for three years under President George W. Bush before rejoining under Barack Obama in 2009.
Haley, writing in the Washington Post at the weekend, called for the Council to "end its practice of wrongly singling out Israel for criticism."
The possibility of a U.S. withdrawal has raised alarm bells among Western allies and activists.
Eight groups, including Freedom House and the Jacob Blaustein Institute, wrote to Haley in May saying a withdrawal would be counterproductive since it could lead to the Council "unfairly targeting Israel to an even greater degree".
The groups also said that during the period of the U.S. boycott, the Council's performance suffered "both with respect to addressing the world's worst violators and with respect to its anti-Israel bias".
The council has no powers other than to rebuke governments it deems as violating human rights and to order investigations but plays an important role in international diplomacy.
Israel and the occupied Palestinian territory are a fixed item on the agenda of the 47-member body set up in 2006.
Washington, Israel's main ally, often casts the only vote against the Arab-led resolutions.
" wrote Haley.
John Fisher, Geneva Director of the U.S.-based Human Rights Watch, did not appear to fear an immediate withdrawal.
"Our understanding is that it is going to be a message of engagement and reform," Fisher said.
However, Fisher said Israel's human rights record did warrant Council scrutiny, but the special focus was "a reasonable concern".
Haley also challenged the membership of Communist Cuba and Venezuela citing rights violations, proposing "competitive voting to keep the worst human rights abusers from obtaining seats".
She made no mention of Egypt or Saudi Arabia, two U.S. allies elected in spite quashing dissent.
The U.S. envoy will host a panel on "Human Rights and Democracy in Venezuela" and address the Graduate Institute in Geneva before heading to Israel.