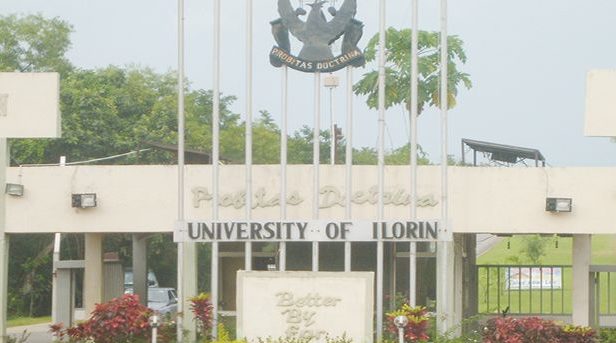 The Vice-Chancellor of University of Ilorin, Prof. Suleiman Age, on Friday expressed the institution's readiness to grant admission to athletes who distinguished themselves during the 5th National Youth Games, NYG.
The Vice-Chancellor made the promise while hosting Directors of Sports from 23 states of the federation as well as other sports stakeholders.
The group and some officials of the Federal Ministry of Youths and Sports Development were in Ilorin for a Joint Technical Meeting of the 5th NYG scheduled for September.
"Unilorin is always open to hosting national and international sports competitions and events," the Vice-Chancellor said.
The Director of Grassroots Sports Development Department, Federal Ministry of Youths and Sports Development, Dr Ademola Are, in a speech said the Ministry would continue to play its role in the organisation of the NYG.
The delegates had earlier undertaken an inspection visit to the various venues and accommodation facilities earmarked for the Games.
While reacting, they commended the Federal Ministry of Youths and Sports Development for the sustained hosting of the Games.
They also commended the Vice-Chancellor and management team of University of Ilorin for their hospitality and the signing of the Memorandum of Understanding (MoU) for the Games' next five editions.
The delegates, during their meeting, approved the list of sports and events for the Games and resolved to include mixed doubles events for badminton, table tennis, Ayo, darts and tennis.
READ ALSO: JAMB Set to Release 2019 UTME Results Saturday
They also included team event for chess and are to get clarifications on the heavyweight categories in kung-fu and taekwondo.
The delegates also approved the timelines for the NYG and resolved that online accreditation would take place in various states and the FCT.
The News Agency of Nigeria, NAN, reports that the screening of athletes would hold on Sept. 9.
A fresh letter of invitation for participation at the NYG would be sent as a reminder to all states of the federation and the FCT after May 29.
NAN also reports that the screening exercise for the Games would be based on sport by sport basis and for a day only (Sept. 9) and on physical examination.
The screening would also be witnessed by representatives of the National Sports Federations, preferably the Secretaries-General and Technical Directors, in order to prevent multiple screenings.
Meanwhile, the delegates also resolved that appeals against athletes screened out shall be supported with birth certificates, national identity cards and birth certificates from the National Population Commission not later than 2017.
They agreed this should be accompanied with a non-refundable re-screening fee of N50,000.
The delegates commended University of Ilorin for the improved state of the sports venues and accommodation facilities earmarked for the Games.
They approved that, due to government policy on means of identification from May 1, the National
Identity Cards and International Passports would serve as means of identification during screening for future NYGs.
NAN