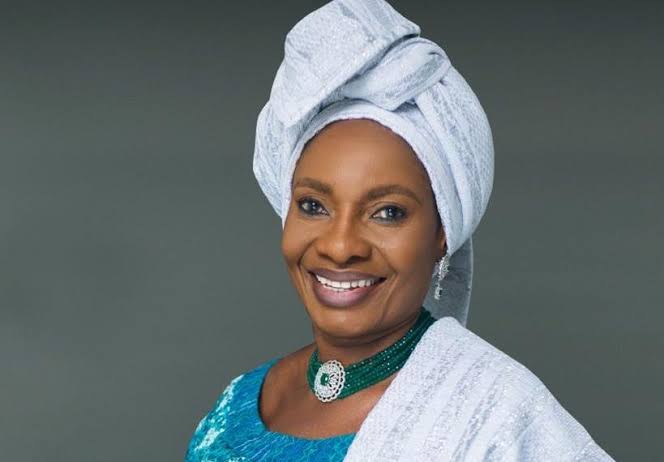 Nigeria has reaffirmed its unwavering commitment to a gender responsive recovery and implementation of the Sustainable Development Goals (SDGs) five, on achieving gender equality and empower all women and girls.
Amb. George Edokpa, Deputy Permanent Representative of Nigeria to UN gave, the assurance at a hybrid roundtable on "Expanding Gender Responsive Investment Initiatives for Economic Recovery and Sustainability'' at Nigeria House in New York.
The UN correspondent of the News Agency of Nigeria (NAN) reports that the even, hosted by the Permanent Mission of Nigeria to the UN, was organised by a Nigerian gender expert, Mrs Esther Eghobamien-Mshelia, in collaboration with some key partners.
Eghobamien-Mshelia, endorsed by African Union, is a candidate of Nigeria for the UN Committee on the Elimination of All Forms of Discrimination against Women and Girls (CEDAW) for 2023 to 2026.
The roundtable, organised ahead of CEDAW election on Thursday, aimed at stimulating discussions and initiating deliberate global action that would place women at the centre of investments towards a resilient economic recovery, especially in developing countries.
Edokpa said Nigeria was well positioned to build on achievements in gender while serving as President of the UN General Assembly (UNGA) and to drive a gender responsive investment.
"It is hoped that the outcome of our deliberations would consolidate results realised during the 40th CEDAW anniversary celebration led by Nigeria in her capacity as the President of UNGA in 2019.
"Also, to expand private sector engagement including new partnerships and collaboration to promote local and international trade and export for deepening of a gender sensitive economic recovery," he said.
According to him, Nigeria, in recognition of the role of women to positively affect the transformation of its economy, including its resilient recovery has undertaken various women empowerment initiatives.
"These initiatives include the Nigeria for Women Project (NFWP), a five-year national intervention initiative, in partnership with the World Bank to improve the livelihood opportunities for over 324,000 women towards gender equality.
"We also launched the National Women's Empowerment Fund to assist in rehabilitating the economies of rural communities, particularly women impacted by insurgency and conflict," he said.
Also speaking, Amb. Bolaji Akinremi, Director in charge of Trade and Investment, Ministry of Foreign Affairs, said the Nigeria government had done a lot in empowering women economically.
"The Federal Government is still doing more, the Affirmative Action is there, we have governors that elected women close to 60 per cent in their cabinet.
READ ALSO: Police Confirm Release Of Sani Toro, 2 Others
"We trust that when our candidate gets to CEDAW, she is going to do more to empower women economically," he said.
Also endorsing the candidacy of Eghobamien-Mshelia, the Chief Executive Officer, FM 91.7, the only Nigerian station for women, Mrs Toun Sonaiya, said she would bring her wealth of experience in gender issues to implement her vision and the mandates of CEDAW.
The vision of Eghobamien-Mshelia is to make women's livelihoods count in the economic growth of states evolving digital economy, world of robotics and artificial intelligence through partnerships and collaboration.
She has the vision to protect women's rights through digital and multisector response to Gender Based Violence as well as promoting women in leadership in public and private sector.
CEDAW, an expert body established in 1982, is composed of 23 experts on women's issues from around the world.
The Committee's mandate is very specific: it watches over the progress for women made in those countries that are the State parties to the 1979 Convention on the Elimination of All Forms of Discrimination against Women.
NAN reports that the event was attended by several diplomats and officials in-persons and virtual, including Prof. Tijani Mohammad-Bande, Permanent Representative of Nigeria to the UN and Ms Tolu Lewis-Tamoka, the Africa Programme Adviser for UN Women. (NAN)