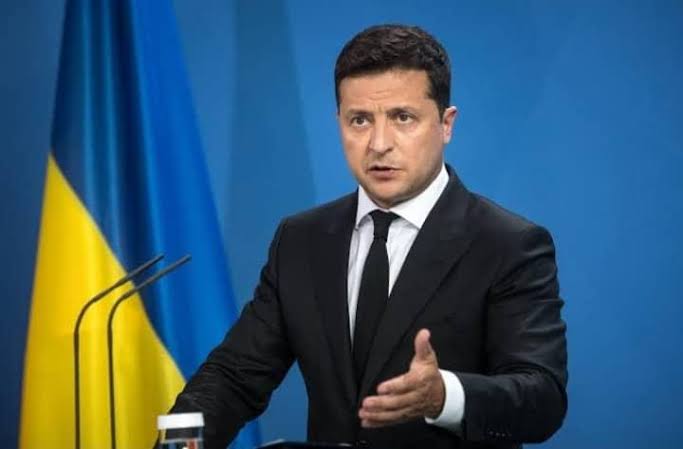 United Nations (UN) says the New Year holiday witnessed a fresh surge of deadly attacks by Russian forces in Ukraine.
UN Deputy Spokesperson Farhan Haq, said at a news conference on Tuesday in New York, that intensified violence in different regions of the war-torn country caused "multiple civilian casualties", which included children and journalists.
"Ukrainian authorities reported more than 50 civilian casualties on Dec. 31 alone," Haq said.
The latest attacks on the capital Kyiv, damaged a hotel, residential homes, and several education facilities, including a university.
And on Dec. 31, during hostilities in the Kherson region, two children were injured – one of them a 13-year-old boy who was evacuated to the children's hospital in Kherson, which itself was shelled in the early hours of New Year's Day, said  Haq, citing the regional governor.
Moreover, intensive fighting also continues in eastern Donetsk and the Luhansk region, with civilian casualties and infrastructure damage reported "on both sides of the front line."
READ ALSO: Police Recover Corpse Of Murdered Couple's Son From Ogun River
"In spite of continued attacks we, along with our humanitarian partners, continue to deliver support to the people in need in the most impacted communities," the UN deputy spokesperson said.
He went on to outline some of the life-saving assistance being delivered by the organisation as the fighting continues.
"On Dec. 28, an inter-agency convoy delivered food, water, blankets, emergency shelter kits and other supplies from the International Organisation for Migration (IOM), the UN refugee agency (UNHCR), UNICEF (UN Children's Fund) and the World Food Programme (WHO) to the front-line towns of Lyman and Sviatohirsk in Donetska oblast".
Both communities have been exposed to heavy fighting, which has destroyed houses, demolished critical infrastructure, and decimated access to basic services.
"The people who still live in these areas are mostly the elderly and people with limited mobility."
According to news reports, a missile strike late on New Year's Eve in occupied eastern Ukraine produced the highest death toll acknowledged by Russia since its forces invaded the country on Feb. 24.
Ukrainian military sources reported that as many as 400 people were killed or wounded at Makiivka, but there has been no independent verification on casualties.
The Russian defence ministry acknowledged on Monday that 63 soldiers were killed in the attack when HIMARS rockets hit and reportedly destroyed the vocational college, housing conscripts.  (NAN)