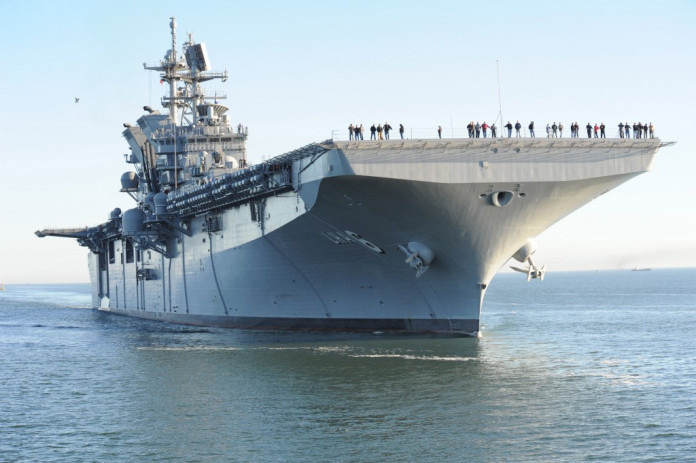 A U.S. Navy ship fired warning shots at an Iranian vessel that came too close to the U.S. craft during a military exercise in the Gulf on Tuesday.
An Iranian vessel came within 137 metres of the U.S. patrol ship USS Thunderbolt and failed to respond to radio warnings, prompting the U.S. crew to fire warning flares and a danger signal on its whistle, the U.S. military said.
When the Iranians still did not respond, the Thunderbolt fired warning shots in front of the Iranian vessel, which then stopped, U.S. Central Command Naval Forces said in a statement.