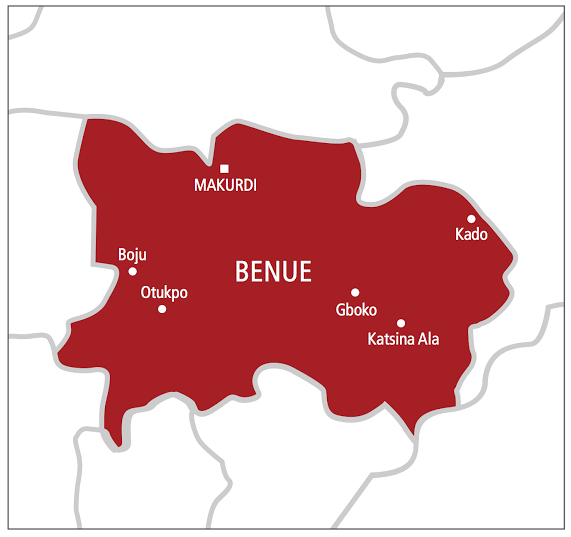 As part of measures to end the lingering crisis between Mbawa and Ipusu community at Tyo-Mu in Makurdi Local Government Area of Benue state, the Committee of Inquiry into the crisis has recommended that an additional district be created in the area.
Chairman of the committee and Secretary to the State Government, Professor Anthony Ijohor, SAN, stated this at Benue Government House Makurdi while presenting the report of their findings to the Governor.
The Next Edition recalls that the Benue State Security Council at its meeting of January 29, 2020, presided over by Governor Samuel Ortom, constituted a Committee to intervene, as well as, inquire into the crisis between the Mbawa and "Ipusu i Tyo-mu" communities, which created disquiet and hostilities in the area.
Presenting the report, Ijohor said, "Government should create an additional district within the Fiidi Council Ward with headship from Mbawa extraction with kindreds under it whose leadership will rotate among the Mbawa, Ugondo and Ipusu."
The committee, which also recommended provision of social amenities at Tyo-Mu said construction of a permanent base for the State Mobile Police Squadron and Police Station in the area will deter criminal gangs from operating in the area. They also used government to mandate Security Agencies to conduct systematic disarmament of youths in the Community to pave way for peaceful coexistence.
READ ALSO: Nigeria Can Be Peaceful, United If Leaders Value Every Section Of Nigeria – Jonathan
"The Chairmen of Makurdi and Guma Local Government Councils and the Lobi Intermediate Area Traditional Council should direct the traditional ruler of the area to take over all the fish ponds and ensure that fishing activities in the are are done cordially as previously done without dispute."
They also recommended the demarcation and issuance of titles to those allocated plots of land, withdrawal of court cases and punishment of culprits fueling the crisis to serve as deterrent to others.
The committed also urged government to, on compassionate grounds, provide some sort of relief to those whose property were destroyed but were not party to the crisis.
Receiving the report, Governor Ortom appealed to people of the state to always use dialogue to resolve disputes among individuals and communities.
Ortom directed that a presentation of a memo be made to the State Executive Council for deliberations and production of a white paper on the report.
The Governor acknowledged the support and contributions of security agencies, traditional rulers, committee members and other critical stakeholders in ensuring the return of peace in the area and urge them to continue to support state government to maintain peace and order in the state.