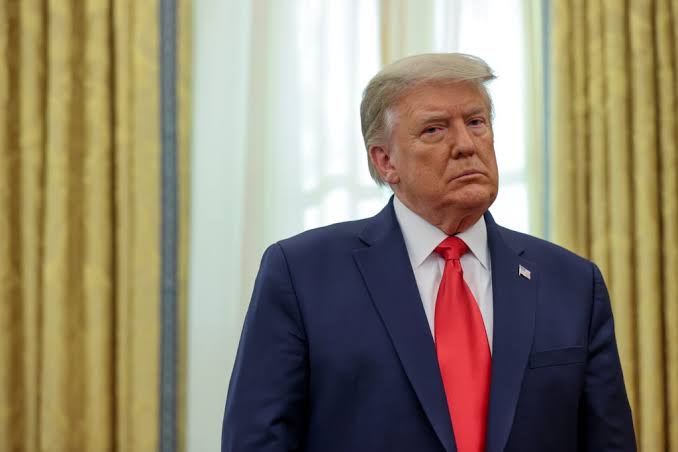 U.S. former President, Donald Trump, and front-runner for the Republican nomination in 2024 has pleaded not guilty to 34 felony counts of falsifying business records in the first degree.
Trump pleaded not guilty when he appeared at Manhattan Criminal Courthouse on Tuesday in New York, according to media reports.
The former president was in the Court for approximately two hours total being processed and arraigned.
He was set to return to Florida where he will deliver remarks at his Mar-a-Lago club.
Indicted last week, Trump is the first sitting or former president to face criminal charges, over a case involving a 2016 hush-money payment to porn star Stormy Daniels.
READ ALSO: 2023 Polls: FG Accuses Obi Of Treason, Warns Against Fanning Insurrection
Meanwhile, the White House Press Secretary on Tuesday refused to comment on the indictment and arraignment of Trump.
Karine Jean-Pierre declined to answer any question on Trump's arraignment during the media conference.
According to Jean-Pierre, Joe Biden's focus is on the American people today, not on his predecessor, and that they will not remark on legal proceedings.
"This is playing on many of the networks … so, obviously, he will catch parts of the news … but this is not his focus for the day," she said. (NAN)