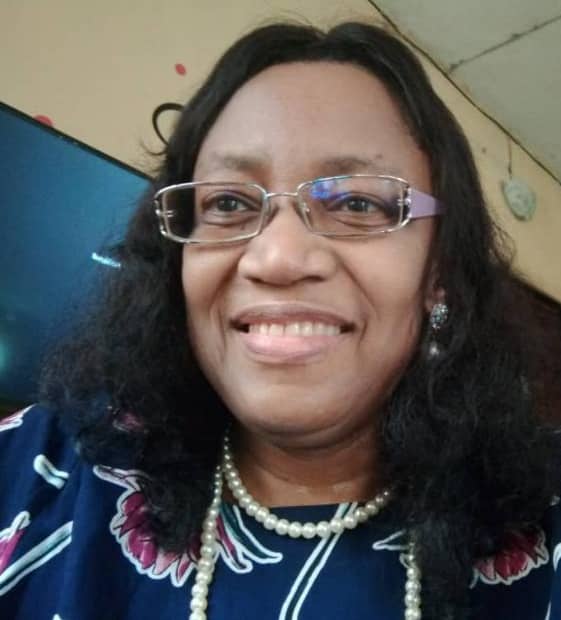 Globally-acclaimed American Pentecostal preacher, Dr. Morris Cerullo, made a life-changing request, in 1962.
'God give me the ability to take the anointing you placed on my life and transfer it to others,' he prayed.
God, obviously, granted this request, judging by the torrential deluge of emotions and encomiums, that have trailed his recent demise.
A statement from his family, said the charismatic founder of 'Morris Cerullo World Evangelism (MCWE) in San Diego, went to be with the Lord on July 10, at 88 years.'
The revered and humble Pentecostal minister, who preached for over 70 years, was, by every standard, a legend.
Since his transition, the social media has been flooded with eulogies and commendations, from his teeming fans and followers, across the world.
These glowing accolades are not surprising, because of his altruistic personality.
Indeed, it is a privilege and honour to write a tribute to honour this great man of God, whose powerful sermons and Holy Spirit life-style touched millions of people.
He sacrificed his life, to bear the gospel to hostile and unchartered territories.
He went to places, where many persons, would not venture into.
He 'personally trained over five million foreign nationals, to take the saving and healing message of Jesus Christ to almost every nation on earth.'
Cerullo was highly celebrated in his life time. This celebration has undoubtedly, continued in death.
The late meteoric healing minister, who began his ministry at 16, belongs to the prestigious league of iconic Pentecostal evangelists, notably, Billy Graham and Reinhard Bonnke, who continued preaching the gospel, till their departure, from this ephemeral world.
'Few people have put as much effort, over such a long period of time, into helping those in need, as Dr. Cerullo,' his ministry noted in a statement.
'The fruit of his efforts has circulated the globe and will forever be cherished by the millions of lives he has touched.'
Dr. Cerullo's life 'can be summed up in the words of the apostle Paul, 'I have fought a good fight, I have finished my course, I have kept the faith.'
The day before his exit, the family requested 'urgent prayers for Cerullo, who was being treated for pneumonia at the hospital.'
'Dr. Cerullo, affectionately called 'Papa' by millions across the globe, is hailed for his outreaches to people in more than 400 cities, 150 nations, on six continents, in over 74 years of ministry,' it added.
Details of his history and vast work are scripted in his ministry website.
'He was born in Passaic, New Jersey, and was orphaned at the age of two. He and his four siblings were placed at the Daughters of Miriam Jewish orphanage in Clifton, New Jersey, where he lived until the age of 15,' his ministry added.
However, while at the orphanage, Morris 'learned the gospel of Jesus Christ from a nurse, and after heavy persecution from the staff and other students, Morris left. Almost immediately he began ministering in local churches, and at the age of 17, he received a scholarship to a Bible college in New York. By age 23, he was holding his first overseas outreach in Greece.'
'By the 1960s, Morris was conducting overseas meetings with hundreds of thousands in attendance. Miracles would break out as the power of God would sweep over the crowd, and thousands would give their lives to Jesus.'
At 30, the legendary but humble preacher 'had one of the most successful ministries in the world.'
According to the post, he began to conduct schools of ministry to teach others how to reach their own nations with the good news of Jesus Christ.
'By the time of his passing, Dr. Cerullo had personally trained more than 5 million Christian ministers face to face.'
'Millions across the world have been helped by what started as Morris' simple obedience to God and a passion to help those in need.
Known as a Christian statesman, Dr. Cerullo has been presented with the key to San Diego and other cities in America, as well as having received letters of recognition for the work he has done in foreign countries, from mayors, presidents, and other governmental leaders.'
Over the years, he reportedly, 'offered aid to Ethiopia, medical assistance in East Africa, and helped to build multiple orphanages in Mexico. Morris and his wife, Theresa, partnered with Tommy and Matthew Barnett to build several floors of the Los Angeles Dream Center, which houses 200 women, who have come out of drugs, human trafficking and prostitution.'
'In 2011, he purchased 18 prime acres on Hotel Circle South in Mission Valley, San Diego, California. After several years of reports, architectural design changes, demolition, and city council meetings, construction began on his crowning jewel, the $200-million Morris Cerullo Legacy International Center. It was eventually opened in 2019.'
READ ALSO: Silencing The Guns In Africa
In 2016, he published an autobiography, entitled, 'The Legend of Morris Cerullo: How God Used an Orphan to Change the World.'
The book which was written to celebrate his 85th birthday, 70 years of ministry, remains a reference material for the church.
Top American Christian publication, Risen Magazine, in an article tagged: From Orphan to Legend: How God Used Morris Cerullo,' vividly captured Cerullo's poor and pitiful beginnings.
'For most five-year olds, their biggest concerns probably include, which latest toy they will ask for their birthday or Christmas, if they get to play at the park or what television show they are going to watch.'
This was not the case for Cerullo and his three sisters, as they were sent to their first foster home.
'By the time he was 10, he had earned a reputation for toughness and defiance because of his drinking, smoking, cursing, fighting and stealing.'
'Because his mother had been an Orthodox Jew, the state of New Jersey moved him to a Jewish orphanage. While the orphanage trained him in Jewish laws and customs, a Christian nurse, secretly began to tell him about Jesus. Unable to trust any man or woman, he ended up trusting Christ. Disdainful of authority, he made Jesus Lord of His life. At 15, he had a vision of souls burning in hell, and he committed his life to ministry.'
'The book tells the improbable story of an angry, rebellious child from New Jersey who grew up to share the love of Christ with the people of almost 100 nations.'
His early call illustrates the words of Jesus Christ, in Luke 18:16-17: 'Let the little children come to me, and do not hinder them, for the kingdom of God belongs to such as these. Truly I tell you, anyone who will not receive the kingdom of God like a little child will never enter it.'
Popular Christian pollster, George Barna, who followed his ministry for years, in an introduction to the book, underscored Cerullo's gratitude to God for saving him and anointing his ministry to the nations.
'As Cerullo looked back on all his years in ministry, he marveled at the way God transformed a lost boy who couldn't stay out of trouble,' Barna said.
'Despite all these earthly accomplishments, he is invariably quick to remind people, 'This is not the work of a man, but this is the work of the Holy Spirit of the living God!' It is not a false humility; it is a realistic assessment of his limited capabilities and an acknowledgement of the unlimited power of God flowing through him for kingdom purposes.'
Cerullo, who became a global colossus and shot to limelight from the miseries of being an orphan, led large evangelistic crusades in numerous countries.
It is on record that he personally witnessed to presidents and top personalities, some of who thronged his crusades.
He also trained millions of Christian leaders and organizations, which garnered him a huge followership.
'Although his story is the stuff of legends, he gives credit where credit is due. He preached in local churches, and then attended Bible school in New York.'
At 20, he was said to have 'pastored his own church in New Hampshire, doing everything from preaching to landscaping. In the short time he was there, the church grew dramatically, but he soon felt God calling him to full-time evangelism.'
'He began to lead international crusades, regularly traveling 250,000 miles a year to spread God's message of healing and salvation. He often went places other evangelists avoided – India, where the people worshipped millions of gods, South Africa, still in the throes of apartheid and the former Soviet Union, where a KGB agent translated his messages into Russian.'
'He left behind a wife of 68 years, and children David Cerullo and Susan Peterson, as well as, several grandchildren and great-grandchildren.'
'Only heaven will be able to measure Cerullo's impact, in the lives of millions of people, around the world.'
Adieu man of God!!!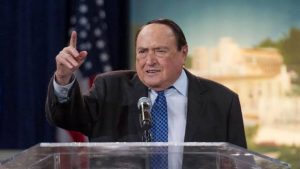 .Ojukwu, is a journalist and Fellow of Hubert H. Humphrey, under the Fulbright Scholarship. Kindly send feedback to [email protected]