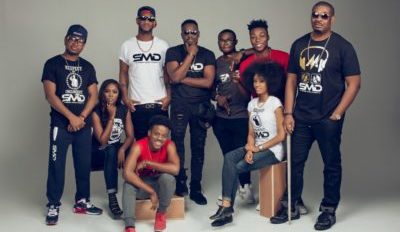 Nigerian musician, Tiwatope Savage who performs as Tiwa Savage has signed a record deal with Universal Music Group, an American global music corporation which houses big international acts including Drake, Lady Gaga, Shawn Mendes and many more.
Present at the signing of the deal at the Universal Music Group office in California were Joel Katz, Efe Ogbeni, Vanessa Amadi (Stealth Management), Sipho Dlamini, Managing Director of Universal Music South Africa and Sub-Saharan Africa (English-speaking), Adam Granite, Executive Vice President, Market Development at Universal Worldwide and Sir Lucian Grainge, Chairman and CEO of Universal Music Group Worldwide.
The signing of the new contract has effectively ended Tiwa's days with Mavin Records, a music record label founded by Don Jazzy which she joined seven years ago.
Tiwa has indeed transformed from just a talented singer to an A-lister, show headliner and multiple award winner.
Adam Granite, Executive Vice President, Market Development, Universal Music Group speaking after the contract was signed said:
"We are looking forward to partnering with Tiwa and her team to help her music reach new audiences around the world. As one of Africa's most successful, influential and dynamic singer-songwriters, Tiwa has truly global ambitions and UMG is committed to helping her in achieving them."
Don Jazzy took to his Instagram page to send out a farewell message to Tiwa while saying thank you to her for an amazing seven years with his label and also wishing her well in her career.
READ ALSO: CharlyBoy Returns to Stage, Thrills Fans at Comedy Fiesta
He wrote :
"Our darling Tiwatope. We at Mavin would like to say a very big thank you for being such an inspiration to all of us, a friend, a sister. It's been an epic journey with you and we are very proud of what we have achieved together.
"As you start this new chapter in your life we want you to know that we are solidly behind you and can't wait for the world to see what we have always believed you can be. Your jersey as the First Lady of Mavin will forever be yours as we do not intend to fill that position with anyone else.
"We love you from the bottom of heart and pray GOD's blessings continue to follow you. Amennnn."