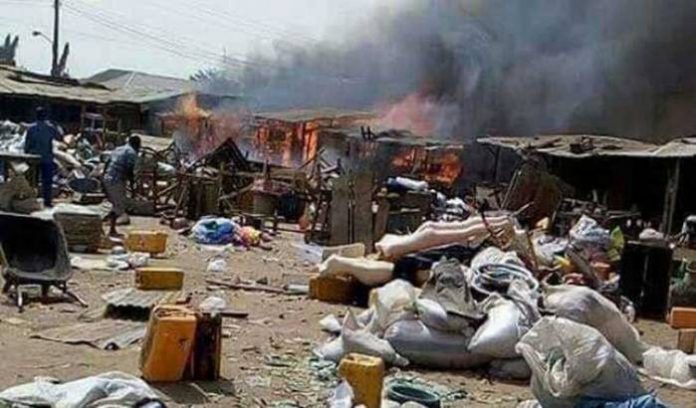 The Tiv Youths Organisation, TYO, has expressed worry over the continued crisis between Tiv and Jukun in Taraba and some border areas of Benue calling on President Muhammadu Buhari to direct security forces to move speedily to end the killings.
The organization also called on leaders in Taraba, particularly the governor, Dairus Ishaku and Theophilus Danjuma to speak up against the mayhem, saying their silence smacked of complicity.
President General of TYO, Mr. Timothy Hembaor, who addressed a press conference Wednesday in Makurdi, urged the the president to direct the security men to arrested and prosecute those found guilty of fanning the crisis.
The group said it was worrisome that Gov. Ishaku has continued to keep quiet over the crisis which was now taking a dangerous dimension.
According to TYO, the renaming of Tiv communities by the Governor during his first term in office was a prelude to the monster that now bared its fangs.
"We make bold to say that as the umbrella body of Tiv youths world wide, we are not satisfied with the manner the government of Taraba State has handled the crisis.
"The silence and inaction of the governor, whenever Tiv people are killed puts the Ishaku administration favourably on the side of Jukun his kinsmen.
"He has failed to do as much as issue one statement of condemnation on the killings of Tiv people in his state.
"This in itself is a gross violation of provisions of the country's constitution which states in Chapter Two, Section 14 that "the security and welfare of the people shall be the primary purpose of government."
"We suspect complicity on the part of the Taraba State government in the unfortunate attacks and killing of Tiv people of that state."
The TYO urged General TY Danjuma, to mediate in the ongoing crisis, noting that as an elder statesman his voice would help in resolving the crisis.
"The TYO also wishes to state that the continued marginalization of the indigenous Tiv people in Taraba should be immediately addressed to avoid further bloodshed and enable those displaced to return to their homes.
"We equally ask the Jukun to as matter of necessity change their negative perception of Tiv people and be willing to embrace peace and also see the Tiv as their brothers.
"We urge all parties involved in the crisis to desist from further hostilities and unguarded statements capable of jeopardizing peace efforts.
"Lastly, we call on President Muhammadu Buhari to direct security forces to move speedily to end the Taraba killings. Those found culpable in the crisis should be arrested and made to face full consequences of their actions" he added.