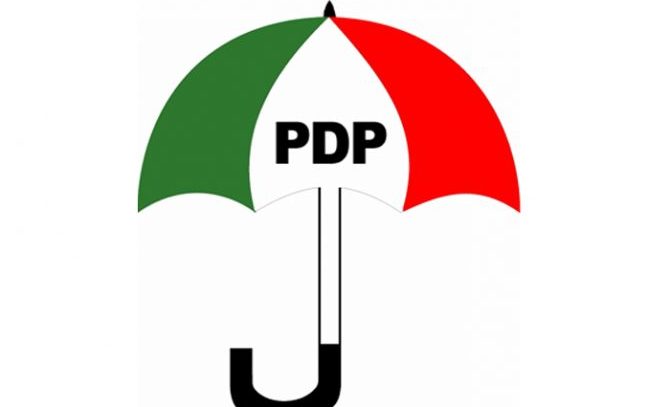 The People's Democratic Party (PDP), has called on the British Prime Minister, Mrs. Theresa May, not to allow herself to be hoodwinked into endorsing President Muhammadu Buhari for a second term in office.
In a tweet at its official handle, @OfficialPDPNig, the party urged the Prime Minister to use her proposed visit to uncover the dismal state of the nation.
The tweet reads:  "We urge the Prime Minister of the United Kingdom, Theresa May, to use her state visit to Nigeria to uncover the dismal state of our nation by resisting a choreographed plan by the @Mbuhari Presidency to hoodwink her for an endorsement stunt.
Also, a statement issued by the National Publicity Secretary of the Party, Mr. Kola Ologbondiyan, said the Federal Government had plans to present inaccurate figures during the Prime Minister's visit to deceive the international community.
READ ALSO: BREAKING: Uduaghan dumps PDP, joins APC
It read in part:  "We have been made aware of plans by the Federal Government to use the visit to dish out more lies to the international community in an effort to cover its failures in governance in the last three years, for which Nigerians are clamouring for a new President under the PDP.
"The PDP further charges the British Prime Minister, as a parliamentarian, to take the Buhari Presidency to task on its unabated interference and violent attacks on the institutions of the National Assembly, including threats to forcefully remove the elected presiding officers of the Senate, as well as the recent invasion of and blockade of the National Assembly by the Presidency-controlled security forces."
The party, in the statement also called on Mrs. May to take President Buhari to task on his recent stand on the rule of law vis-à-vis national security as well as the government's disobedience of court orders, unlawful political arrests, restriction of free speech and media freedom, reported extra judicial killings and torture among others.
Mrs. May is expected in the country today.