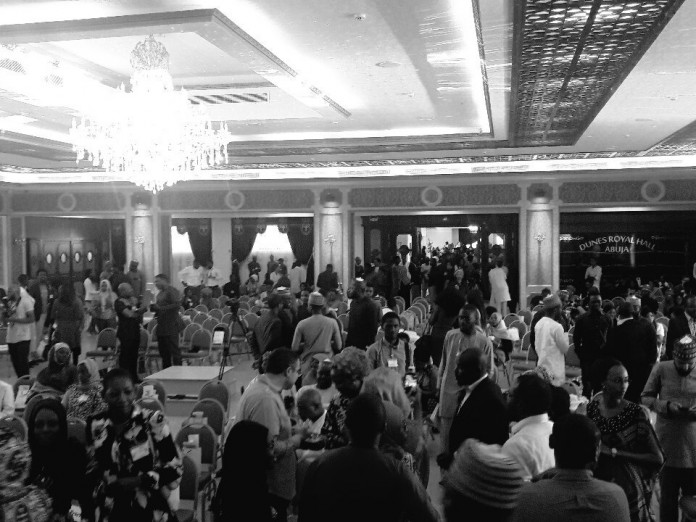 Abuja was agog, as the iconic Ted Talk berthed in the capital city for the first time.
Tagged "TEDx Maitama," with the motto "Bridge the Gap," the independently organised TED event is a programme aimed at bringing people together to share a TED-like experience.
A TED-like experience entails the gathering of great minds from different spheres of the society to hold deep discussions about issues and share breakthrough ideas that can help institute societal advancement.
The Ted Talk had a speakers-line up of 11 Nigerians amongst which included former Federal Capital Territory  minister and current Kaduna State governor, Mallam Nasir El-Rufai, and former World Bank President on Africa, Dr Obiageli Ezekwesili.
El-Rufai, however, was absent at the event held at Dunes Center.
Nasir El Rufai, it was announced, couldn't make it due to "unforeseen circumstances".
The star studded event saw hundreds of Nigerians from all walks of life in attendance.
The occasion witnessed the contributions of some of the brightest and authoritative minds in the country.
Hosted by Aisha Sambo and curated by Safiya Yahaya, the Ted Talk event kicked off with the Master of Ceremony, Emmanuel Umoren making a passionate appeal to the audience that they were part of a global conversation on a shared future.
Former Minister of Education and ex-World Bank vice president, Obiageli Ezekwesili, at the occasion highlighted her delight at the gathering of such immense importance "where ideas are shared."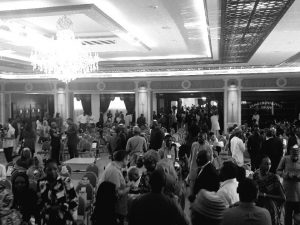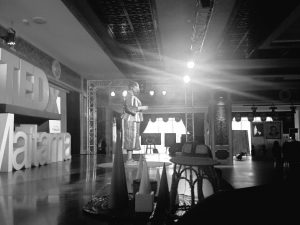 Speaking on social systems and governance in Nigeria, she decried the internalisation and glamorisation of failure and mediocrity as a way of life in Nigeria.
"Failure is not sustainable," she remarked, citing that in Nigeria, "There is a class that thinks we're doing okay" and that in itself is a problem.
Read also: Virginia governor declares state of emergency as white nationalist rally in Charlottesville breaks out in violence
She also harped on how the demand side of governance  had inadequately communicated supply standards which were unacceptable to them.
She further reiterated her stance saying "Governance has produced less than it's supposed to produce and yet behaves like a monopolist."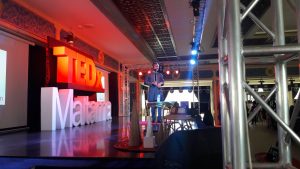 "A monopolist dictates quality and price," she said.
On the topic of a shared future and personal dreams, Founder of R2S Africa and Davos award winner, Simi Fajemirokun, admonished that "Dreams have no jurisdiction, whether you're in the village or in the city."
"The future is not random, it must be designed. Who is designing Nigeria? Nigeria's problems need Nigerian solutions," she reiterated.
On the issue of the backwardness of Nigeria's education system, Simi was clear on the way forward, advising that "The beauty of our culture can redesign Nigeria. Nigeria has to become a giant in education."
Popular social media personality and activist, Japheth Omojuwa, argued that the societal definition of a leader had put a limit for people and it shouldn't be so.
"We can't afford to be limited by the limiting forces we daily face," he said.
On the issue of the Nigerian youth and the future, Omojuwa remarked that he didn't believe in the popular mantra of the youths being the leaders of tomorrow, but that< "Youths are the leaders of today. Children are the leaders of tomorrow".
Other speakers at the TEDxMaitama event included, author and poet, Dike Chukwumerije; Forbes Africa's "30 under 30" recipient and entrepreneur Nasir Yammama, Architect and gamer, Sadiq Abdulkadir and popular Nigerian singer, Aphro Dija.