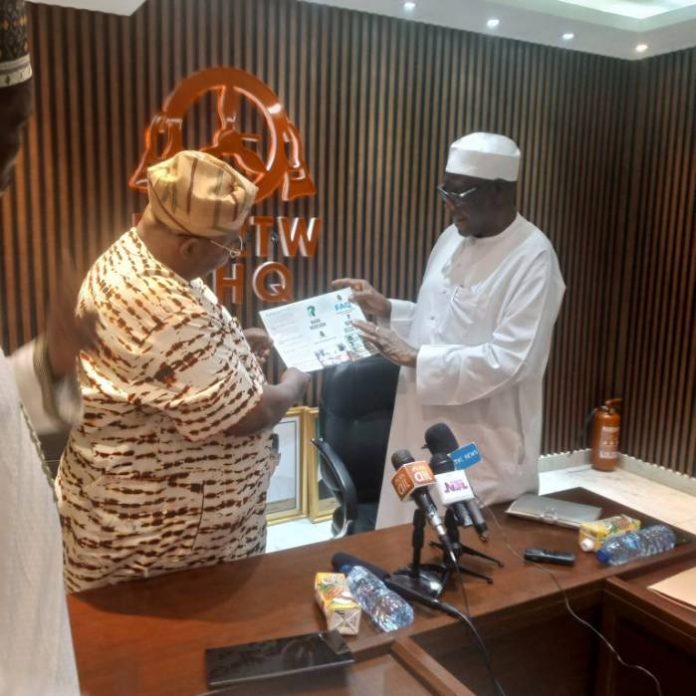 The National Union of Road Transport Workers (NURTW), has directed its members to continue to receive the old naira notes, till deadline of the Federal Government's extension of the new currency swap policy on Feb. 10.
The Union's President, Prof. Tajudeen Baruwa, gave the directive on Monday when the Director-General, National Orientation Agency (NOA), Dr. Garba Abari, paid him a courtesy visit in his office in Abuja.
The News Agency of Nigeria (NAN) reports that the newly redesigned naira notes which are being swapped with old notes includes the N200, N500 and N1000 denominations.
Baruwa urged his members to give relevant government's agencies the opportunity to implement the monetary policy.
He said that he had discussed the issue of rejection of old naira notes with the NOA boss for proper sensitisation.
"We have discussed with the Director-General of NOA that most people are rejecting the old naira notes in spite of the deadline extension and he promised to do something about it.
"I think we should give him a benefit of doubt; I am hopeful before Feb. 10, they will do something and I know with such intervention, the public will not reject the old notes again.
READ ALSO: BBTitans: Sandra, Theo Evicted From Reality Show
"We on our part, are going to support NOA to sensitise our members on the government's policy as regard new naira notes.
"We are having the National Executive Council Meeting tomorrow. We will use the opportunity to enlighten our NEC members on the policy.
"And we will ensure that handbills and flyers are given to our state executives to take the message to the grassroots," he said.
Baruwa described the visit of the NOA boss as very important, adding that, "the people have been calling the union's leadership to assist them because they believe it has a role to play in the implementation of the banknotes swap policy.
"I have acquired lot of experiences through this visit.  We will share the posters they gave us to every nook and cranny of the state.
"Then on our own, we will embark on jingle to enlighten commercial drivers and the public in general," he said.
Earlier, Abari said the visit was to collaborate with the union on the government's currency redesigned policy in order to take the message to the grassroots and give a feedback.
According to him, this is what we are going to send back to relevant agencies saddled with the responsibility of  implementing the monetary policy in the country.
"We are also embarking on community sensitisation to address issues of fake new bank notes.
"There is need for Nigerians to look out for specific security features on the new notes such as the coat of arm when you raise the note to view it, security ink and mark on the notes.
"These are the signs and this is the reason why NURTW needs to come in," the NOA boss said. (NAN)