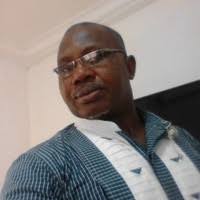 Europeans know History better than Africans, losing to Morocco at the World Cup is quite normal and it comes with something different.
The Red Atlas Lions know that the Strait of Gibraltar is the link. Geographically therefore, Morocco and Spain are neighbours. Both countries have so much to share and they even fought wars in the past.
Qatar 2022 has affirmed that the fear of Morocco is the beginning of wisdom. Croatia, runners-up in 2018, came and were lucky to escape with a barren draw.
Belgium bared their fangs in group F. By the time the Lions roared, Brussels and Antwerp quaked. Riots broke out across the country after the 2-0 loss to the North Africans.
The Flemmings and Wallooons were free to cry. After all, they made it to the semis at Russia 2018. Now Eden Hazard has found it hazardous to continue with international football and Romano Lukaku may just go back to Bukavu in his native Congo to learn more about marksmanship in battle.
Luis Enrique did not have the strength of Eric the Red to call it quits after the Moroccans destroyed the Spanish Armada. He was sacked.
The Red Atlas Lions debuted at the World Cup in 1970. They became the first African country to earn a draw. It ended 1-1 against Bulgaria in Mexico.
It was not easy for West Germany. Morocco scored first in the 21st minute through Houmane Jarir and held on to that lead until Uwe Steeler's equaliser in the 66th. Gerd Muller gave the Germans the winner ten minutes to time.
Credit to Lions goalkeeper, Allal, for standing firm against the very dangerous Muller who scored a hat-trick in the next game that saw Bulgaria crumble 5-1 after scoring first.
Muller hit another hat- trick in Germany's last group match against Peru.
In 1986, Mexico hosted the World again. Morocco qualified for the second time. Group F was full of Europeans. England, Portugal and Poland.
The Red Atlas Lions were unbeaten in their three games. They humiliated Portugal 3-1 to top the group.
England, champions in 1966, had two Robsons. Bobby, the manager and Bryan, the skipper. When they faced Morocco, Bryan Robson was stretchered off and Vice Captain Ray Wilkins was sent off for throwing the ball at Paraguayan referee, Gabriel Gonzalez.
England was full of Gary Lineker, Glenn Hoddle, Chris Waddle, Peter Shilton, John Barnes and Terry Butcher.
Morocco had only five professional players. Mustapha Haddaoui came from Lausanne, Switzerland. Aziz Bourdebala played for Sion. The trio of Merry Krimau, Merry Mustapha and Allah Amane arrived from France.
The rest led by captain and keeper, Badou Zaki lived in Morocco and were drawn from WAC, Raja, FAR, Kac Kenitra, Fez, Marrakesh and Khouriboja respectively.
Curiously, Lineker who later won the tournament's Golden Boot with six goals, could not score against Group F table toppers Morocco. Poland with goal poacher, Zbigniew Boniek could not either.
I was not surprised that goalie Yassine Bounou was unbeaten in the penalty shoot-out with Spain in Qatar. The Red Atlas Lions have a pedigree, from Allal to Zaki and now Bounou.
The Moroccans became the fourth African country to qualify for the Mundial quarter finals. Cameroon, Senegal and Ghana had achieved that previously.
It is a record that coach Walid Regragui is the First African to take a team to the World Cup quarter finals.
Spain, World champions in 2010 may continue to weep. They debuted in 1934 when Italy hosted and were able to defeat Brazil in Genoa.
Africa's representatives, Egypt are best remembered for taking two Kamels to Italia. Keeper Moustafa Kamel did not find it funny after Hungary hit the Pharaohs 4-2. Some writers could not distinguish Kamel from camel.
READ ALSO: 2 Women Arraigned For Alleged N600,000 Phone, Hair Attachments Theft
In 1977, Nigeria was captained by Camel, the nickname of Nnamdi Nwokocha, to win the International Schools Sports Federation Cup in Dublin, Ireland.
Christ the King College, Onitsha represented Nigeria. Some of the players were used to fried turkey at home. When they faced a team from Turkey it was their toughest game.
Nigeria should look at Morocco's World Cup record once again and find a thinking cap.
The Moroccans qualified for Mexico '70 thanks to good luck. It took a toss of the coin for them to get into the final group that included Nigeria and Sudan.
The Red Atlas Lions drew thrice with the Carthage Eagles of Tunisia. It began with a goalless draw, then another goalless and a 2-2 draw. Toss of the coin decided.
The Green Eagles were formidable. They beat Cameroon's Indomitable Lions 3-2 in Yaounde after a 1-1 tie at home before stopping Ghana Black Stars in the Second Round. Ganiyu Salami told me a lot about the caging of Cameroon.
Nigeria did not lose a game all through and head to head, were better than Morocco who lost 2-0 at away after winning 2-1 in Rabat.
What gave the Red Atlas Lions advantage was victory over Sudan which Nigeria did not have. The Green Eagles drew home and away with Sudan. Morocco thus qualified.
Sadly, the Eagles have not gone beyond the Second Round of the World Cup in six attempts, something Morocco, who are making a sixth appearance, achieved in 1986.
Spain will not forget Nigeria in a hurry. While it took Morocco penalty kicks to defeat the Europeans in Qatar after a 2-2 draw at Russia 2018, the Green Eagles beat the Spaniards 3-2 at France '98.
Raul Gonzalez was touted as one of the best strikers in the world. His country was tipped to win the World Cup, for the first time. Nigeria killed that dream early enough.
For Nigeria to catch up with Morocco now, I advise our footballers to look towards Rabat, Casablanca, Berkane and Tangier instead of Europe. There is a revolution up North.
I am sure Achraf Hakimi reminded Spaniards of the Moors who crossed from Africa to dominate them in the past. His last penalty sent the country where he was born, bred and buttered, out of the Mundial.
Hakimi Ziyech has been outstanding. Some Nigerians are drinking Chelsea on him, thinking less about Stamford Bridge.
Qatar 2022 has surely resurrected Ziyech. That reminds me, Austria had a player, Zischek at the Italia '34 World Cup. They called him, ' The Ghost'. The Austrians got to the semi finals.
If The Ghost known as Zischek could play in the semis in 1934, the living Ziyech can help Morocco conquer in 2022 like the Moors did in the past.