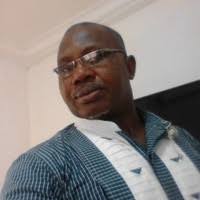 They are at it again, soccer will be destroyed finally when these incompetent bunch use regional propaganda to break into office. Someone please tell me this dream remains just that.
As elections into the the Nigeria Football Federation stare us in the face, I hear some of the candidates and their poisonous supporters say it is the turn of the North to produce the next president.
This is the dumbest thing I have heard in the last 30 years. In Nigerian football, there is neither South nor North. It is one love, one family. Tribe and tongue do not come into play.
And I must say that if there are very competent candidates from the Northern part of the country, they are qualified to run but not because of their divide of origin. Anyone who brings in this obnoxious Northern Agenda should go back to bed.
The argument is that Amaju Pinnick represented the South in the past eight years. This reasoning is sickening and fraudulent. There was no sitting anywhere in the Creeks or Palm Oil plantations, not even Cocoa farms to anoint him.
Pinnick represented Amaju and maybe his pals up North and down South. His emergence had nothing to do with it is our turn. Many people across Benin and Asaba did not care much about him in football.
Those who want to introduce the nauseating politics of turn by turn are a disgrace to the North and Nigeria. We have had individuals from the North who merited their positions in football development.
The first player to captain a Nigerian national team to a FIFA organised competition was a Northerner. Ali Jeje was just one out of two players in the Flying Eagles camp. He was given the captain's band by Coach Chris Udemezue.
Ajilo was Igbo and could have gone for Chibuzor Ehilegbu or Amaechi Otti. He played clean. Well, one may say that the coach grew up in Jos and also managed Ranch Bees of Kaduna.
Udemezue did not play regional cards even as he disagreed with his assistant Isiaka Yakubu in team selection. Dahiru Sadi was the other player from the North. Manu Garba could not make it to the Mexico '83 FIFA Under 20 Championships.
As Jeje walked into the pitch of Estadio Universario, Monterrey on June 4, 1983, he carried the support of all compatriots.
There were very knowledgeable Northerners who accompanied the Flying Eagles. Team Manager was Mamman Lagos, who ended his career as Manager, Ahmadu Bello Stadium, Kaduna after a distinguished career in Lagos.
Leader of Delegation was Buba Ahmed who attended Provincial Secondary School, Bida with Ibrahim Babangida, Abdusalami Abubakar, Muhammad Magoro, Garba Duba and Sanni Bello.
Buba Ahmed remains the first person to be appointed minister of Sports, without any other portfolio attached, thanks to President Shehu Shagari.
Buba Ahmed was well known in Jos with Mighty Jets before that appointment. Amadu Funtua was also in Mexico.
In 1983, Alhaji Salaudeen, born in Kawo, Kaduna was celebrated in Libya in the presence of Muammar Gaddafi. It was after a CAF Champions League first leg match between Ahli Tripoli and JET Algeria.
Diplomatic ties between Libya and Algeria were cold. Salaudeen was assisted by Linus Mba and Ibrahim Gobir. At the end, JET skipper, Ali Fergani and his Ahli counterpart pulled their jerseys and handed them over to the referee for a job well done.
JET won the match 1-0. Gaddafi watched as the Nigerian officials were given presidential treatment from the stadium to their hotel. Salaudeen's best as a footballer was in 1966 when he played for Northern Region Academicals.
READ ALSO: We Can Win Elections Without Disrobing Nigeria Before Global Community — Fashola
Salaudeen moved higher in 1985 when FIFA picked him as one of the referees to the maiden Under 17 Championships in China. The Golden Eaglets won the first of their five global trophies. No one saw Salaudeen as a Northerner, he was competent.
Abdulmumuni Aminu was in love with football right from his years as a subaltern in the old Mid – West. When he became governor of Borno State, he founded El Kanemi Warriors. The team attracted superstars like Arthur Ebunam and Samson Siasia. The pay was good.
When Aminu left office he founded another club, Katsina United. The Warriors and Katsina went continental. Let me add that Aminu led the Nigerian contingent to the Senegal '92 African Nations Cup.
When he later emerged as NFA chairman, it had nothing to do with his place of birth. The job was given to a very competent man. And Aminu did well as a football administrator.
Before Aminu, there was Sunday Dankaro. He played the game. His brother John, a left back, was in the UK Tourists squad of 1949. Another brother, David even played in the United Kingdom.
It was under Dankaro that the Green Eagles won the Nations Cup in 1980. He was a Jukun, married to Elizabeth Odu, an Igbo. There was no talk of language or location. The man knew the job and did it for seven good years.
Yusuf Ali was into football and tennis. He was Managing Director of Unipetrol. The man was so active that when he resigned following the track suits cutting against Burkina Faso, many hailed him as a man of honour.
Ibrahim Galadima is a Kano prince who was once commissioner for sports in his state. When he became NFA chairman in 2003, it was not because of any underhand deal. It was a deserved recognition.
Sani Toro was unknown to Lagosians until he became Secretary of the NFA in 1990. I met him in Bauchi earlier that year when he was secretary of the state football association.
I was in Bauchi for the ECOWAS Championships. Chairman of the state FA was American trained Military Police major, Biodun Role. Captain Emmanuel Okaro was head of the sports council.
When Toro came to Lagos, he remained down to earth. Nothing changed, the man was accessible and he did a damn good job.
All these men were Northerners, they did not use their background to hold soccer to ransom. Those who are flaunting it is our turn must clear from the way. There are qualified candidates who can deliver.
The only Northerner who has shown how soccer should unite everyone, is Super Eagles captain, Ahmed Musa. He is Kanuri and has an Afenmai mother.
Musa has helped Igbo, Ibibio, Hausa, Fulani, Yoruba, so many without making much demand from the environment. He is spending his money, not estacode or prize money.
Unfortunately, the Eagles skipper has not quit and is not eyeing the Glass House. If this politics of our turn does not cease, we may be forced to organise a one – million man march to drag Ahmed Musa into this game.