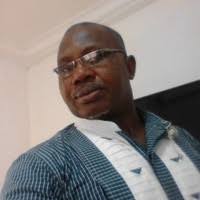 Okey Isima and Emma Merenini are best remembered as part of the Enugu Rangers squad that won the African Winners Cup in 1977. The duo joined Rangers from Holy Ghost College, Owerri.
Isima moved up when he won the African Nations Cup with the Green Eagles in 1980. Merenini chose academics and flew to the United States to study at Alabama A and M University.
As students of Holy Ghost College, their sacrament to excel was a special delicacy prepared with Mangala dried fish. The school authorities made sure that attraction continued as the players were expected to keep the flag flying.
The Owerri college, also known as Arugo had won the East Central State Secondary Schools Cup in 1971 and again in 1974.
Prominent players in the 1971 squad included Patrick Ekeji, who abandoned St. Gregory's College, Lagos in 1967 because of the Civil War, Johnny Nwadioha and Obed Ariri. Ekeji was a Higher School candidate in 1971.
Merenini came later and was in the team of Godwin Gbenimacho, Titus Okere, Banquo Bruno Obi, Adolphus ( Sukana) Dike, Robert Amadi and Chimeziri Igoni. His brother,Tony, better known as Takwa, also played.
Isima moved to Owerri, from Abbot Boys, Ihiala. His brother, Ndu, joined from Christ the Kings College (CKC) Onitsha just like Stan Okeke.
Ndubuisi Luis Isima let out the secret to me recently from his base, in Durban, South Africa.
Isima said: "The Mangala system at Holy Ghost College was very potent. Hogosco soccer players enjoyed special privileges and food was one aspect of the privileges. It was prepared with Mangala dried fish."
Coach Sunny Aguta ( Sunny Soccer) treated his players like Kings and they rewarded him with good results.
"The footballers had different menu from the other students. The easiest way to good food was to be close to a footballer. You were sure of special cuisine," the younger Isima added.
READ ALSO: Ambush On NSCDC Personnel: Buhari Directs Military To Make Bandits Pay Price
That was exactly the same style adopted by Tony Omoera when he was in charge of Schools in Lagos from Maryland to St. Finbarr's and St. Gregory's. In his case, he allowed the Maryland players to stay in the hostel within the school compound which was hitherto strictly for girls.
I remember enjoying the Holy Ghost privilege although I was an outsider, from rival Government Secondary School, Owerri.
My cousin, Walter Chukwuma Nwokike (Water) left CKC Onitsha for Holy Ghost College. He was close to Okey Isima and anytime I visited, there was entertainment.
Nwokike went into banking but never left soccer. He played for Aba Superstars and later, Union Bank. Unfortunately, the young man died because of the game.
In 1986, he drove his Volkswagen Beetles to watch Enugu Rangers in Calabar and crashed on the way back. The parents had just three of them, two male and one female.
Chukwuma was the youngest. Just last year, I was informed that his big brother, Ernest, who worked with Shell never recovered from that loss.
Chukwuma died before his parents. Ernest bore the pain and by 2016 could not hang on any more. He passed on.
Okey Isima continued to excel. He played professional soccer in Portugal, long before Richard Owubokiri and Rashidi Yekini but after Christian Nwokocha.
Isima did all he could to play at the World Cup. He scored against Algeria in Constantine, and Tunisia in Lagos. The North Africans had their way.
The Isima Brothers played against themselves just once. Okey was a Rangers superstar. Ndu was doing well at Asabatex. The Flying Antelopes won with a solitary goal.
Both were together at Standard. Okey was the hero, Ndu was waiting. The elder brother went back to Enugu, after tormenting Rangers home and away in 1979, with Arthur Ebunam and Humphrey Okechukwu.
Isima tried to take Stan Okeke to Europe. Prof. Ambrose Okeke would have none of it. The old man did not believe that his son would end up playing football instead obtaining degrees.
Ndu Isima remembers one outing with Stan that brought them face to face with the police. It still had to do with the game.
"Stan was more like family to us. Like many other Holy Ghost College students in the late 1970s, he was from an affluent background. There were the Njemanzes, Obiekeas, Chiedos, the Uwandus. They had access to their parents' cars.
" One incident that stood out for me, was our trip to Enugu from Owerri with Stan, Henry Iwenofu and one other chap, Timothy Madu, if I am not mistaken. It was my first adventure/ tourism experience. I suspect Stan took his dad's Mercedes Benz car without his consent," Ndu narrated.
Prof. Okeke could not be fold his hands. He sent messages across. Soon the police accosted the teenage driver and his soccer loving gang.
"To take the car without permission was crazy of him. The father engaged the police to track us down. We took the risk of driving all the way from Owerri to Enugu. It was a long distance considering the fact that we were just high school students.
"Our passion for soccer overshadowed the consequences. We drove to Enugu to watch the match between our school, Holy Ghost College and star studded Dennis Memorial Grammar School Onitsha of Nnamdi Anyafo, Nwachukwu Onyekwelu, Mike Ochiagha, Vincent Chika and more."
Anyafo became 'Policeman' much later, thanks to commentator Ernest Okonkwo. Onyekwelu was 'Igaliga'. Ochiagha stood as 'Ochiwar'. Chika was not acting but they tagged him 'Macbeth'.
Okey, Isima, Emma Merenini, Nnamdi Anyafo, Nwachukwu Onyekwelu, Mike Ochiagha and Vincent Chika, teamed up in 1977 to win the African Winners Cup with Enugu Rangers.
Ndu Isima found in Onyekwelu, a confidant during his early University days in the United States. Igaliga died in a car crash on the way to Onitsha in February 1987.
Ndu has not forgotten the trip to Enugu with Stan Okeke. Today he is a big player in the Tourism Industry.
"It was exhausting and adventurous. I think my love for tourism came out of the experience. I have never stopped going to places since then."
Mangala may not be so popular any more in Nigeria but the name has not left soccer. Eliaquim Mangala was at the World Cup with France in 2014. Les Blues defeated Super Eagles 2-0 in the second round.
Mangala will not forget one Nigerian. Kennedy Ugoala Nwanganga equalised for Genk after Mangala had put Standard Liege ahead. That was how Genk snatched the Belgian League title from Standard Liege in the 2009/2010 season.
Orel Mangala plays for the Belgium. He is with Taiwo Awoniyi at Nottingham Forest. The Mangalas were originally from Congo.
Godwin Kabaka Opara who led and left the popular Highlife group, Oriental Brothers, did not eat Mangala with Isima and Merenini. He made music out of Mangala.