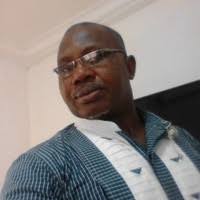 Soccer goes beyond 22 players running around the field in pursuit of the round leather. The referee is powerful but control comes from outside the pitch where organisers decide the outcome of every game based on certain specifics.
Super Falcons and their millions of supporters apparently forgot too soon that monopoly only benefits one divide. It hurts others.
CAF is led by a billionaire. Patrice Motsepe is also a lawyer. He owns Mamelodi Sundowns. The CAF president is connected all round, in diplomacy, politics and business.
Cyril Ramaphosa, the president of South Africa is married to Motsepe's sister, Tshepo. Another sister, Bridgette is wife to Jeff Radebe, a powerful minister in Ramaphosa's cabinet.
The Falcons have been African Champions for decades. Since 1991, just twice, did the Nigerians not emerge tops.
South African girls are looking at the perennial champions, eyeball to eyeball. They are eyeing the Women's African Cup of Nations (WAFCON) for the first time.
Deservedly too, because the Banyana Banyana have shown that Super Falcons are beatable. It happened in Cape Coast in 2018. Lagos felt it in 2021. It was the same story recently in Casablanca.
Desiree Williams could not beat Nigeria as a player. Now manager of South Africa, she has found a way round the African champions. With a 1-0 advantage in Ghana, 4-2 humiliation in Lagos and 2-1 victory in Morocco, it seemed the Falcons were finished.
Super Falcons rose from the 2-1 defeat in Casablanca to the semi finals of the Maroc 2022 WAFCON. Battering Burundi 4-0 did not mean much. It was the 2-0 triumph over Botswana that rattled Banyana.
Botswana do not come easy because they also know how to stop South Africa. When Nigeria beat them and went ahead to dismiss Cameroon, alarm bells rang in the Banyana camp.
The semi finals clash with Morocco afforded Motsepe and CAF an opportunity to stem the Nigerian rush.
Eddy Maillet of Seychelles, is CAF Director of Referees. For those who do not know, that is a very sensitive and powerful position.
I may not be in football administration but I am experienced enough to know what goes on behind the scene.
Maillet was referee when Enyimba lifted the CAF Champions League in Ismaili, Egypt 19 years ago. I was there and can tell the story.
Enyimba had lost 6-1 at the same venue to Ismailia in one of the group matches but shook that off to advance to the finals. In the Aba first leg, the Elephants won 2-0.
In the second leg, Maillet was ready to finish Enyimba with questionable calls. In the 27th minute, a harmless tackle on Mohammed Abu Greisha by Uga Okpara was turned to a penalty. The hosts scored.
Enyimba used experience to frustrate Ismailia. It paid off as the desperate Egyptians could not score until intermission.
In the dressing room, Chairman CAF referees committee, Farah Addo, the homeless Somalian, talked sense into Maillet's head. Do not ask me why. It was part of Enyimba's soccer diplomacy championed by their Lead supporter, Chief Orji Kalu.
READ ALSO: Oshoala Wins Record 5th CAF Player Of The Year Award
Maillet brain was reset for the second half and the change further weighed down Ismailia. Their supporters went wild. Play was held up for 15 minutes because of their unruly behaviour. All of us from Nigeria were attacked.
Enyimba remained focused and held on to win the cup with a 2-1 aggregate scoreline. The cup presentation ceremony was delayed for 30 minutes.
One Ismaila fan died and a BBC reporter was injured. The Nigerian contingent remained under riot police protection until midnight when the unplanned journey back to Cairo Airport from Ismaili, a distance of over 100 kilometres, commenced.
Maillet used his power as Director of Referees to please CAF in Rabat. He picked Maria Packuita Cynquela Rivet of Mauritius, to handle the Red Atlas Lionesses versus Falcons semi finals duel.
And VAR played a huge role in that game. To the ordinary eye, there should have been three red cards, with one going to Morocco. It did not happen. The two red cards went to the best player, Rasheedat Ajibade and engine of the Falcons, Halimat Ayinde.
The VAR should interest all. Of the eight VAR officials, three are Moroccans (Brinsi Zakaria, Samir Guezzaz, El Ajjani Fatima Zahra). There is none from Sub-Saharan Africa. Two are from Egypt, one Algerian, a Tunisian and one from Mauritius named Ahmed Intehaz Heerallal.
It was smartly done. I am sure an alternative referee could have been Aissata Amadou Lam of Mauritania. CAF keeps records and thinks fast.
Choosing Aissata for the Nigeria versus Morocco game was risky. She messed things up at the same venue, Complex Sportif Prince Moulay, Rabat on June 24, 2022.
The Mauritanian was at the centre in a FIFA Under 17 qualifier between Morocco and Ghana in Rabat. Ghana arrived with a 2-0 first leg advantage.
Aissata,assisted by compatriots Mariem Chedal and Houlaye Hamedine Diba made Ghana weep. The game ended 2-0 after full and overtime. Morocco won 4-2 in the ensuing penalty shoot out.
Ghana FA cried foul and vowed to take their grievances to FIFA. This development possibly made Maillet opt for a Mauritian instead of a Mauritianian in the Morocco against Nigeria match.
Trust CAF, Mauritania is also the home of Idrissa Sarr, the controversial referee who awarded the 1988 African Nations Cup trophy to Cameroon simply to please new CAF president Issa Hayatou.
The same scenario played out in Rabat, in the same Morocco where the Green Eagles were cheated in 1988. Motsepe is attending his first WAFCON as CAF boss just like Hayatou was in Morocco on his first AFCON appearance as CAF president 34 years ago.
It was through Sarr that Mariam Chedal became a referee in 2016 after doing kick boxing and taekwondo. Her Ukrainian mom, like Hayatou, is a marathoner.
The plot to halt Falcons was well executed. When it was obvious Zambia refused to bow to South Africa in the first semis, the referee invented a penalty kick against the Copper Girls.
The fear was that should Falcons beat the trap and qualify for the grand finale, the Copper Girls would not survive if they defeated Banyana Banyana. In 2018, Nigeria had bombed Zambia 4-0 in Cape Coast.
If Super Falcons were allowed to get past Morocco and square up with Bafana Bafana in the grand finale, CAF feared that History would repeat itself.
In 2018, South Africa beat Nigeria 1-0 in the group stage but lost to the same team in the grand finale. This year, Banyana triumphed again, 1-0, in the group stage. Falcons therefore had to be stopped from meeting their ever available foes in the grand finale.
If South Africa, with Thembi Kgatlana, scorer of the goal in Cape Coast four years ago, could not defeat Nigeria in the last match in 2018, where she emerged Most Valuable Player and Golden Boot winner with five goals, it looked pretty certain that without her in 2022, the same will happen.
The end justifies the means. Falcons are out. A new champion will emerge. This plan was well scripted and executed. Politics is part of football, little wonder no African nation has won the World Cup.
I hope those Nigerians who say they occupy positions in FIFA and CAF know that soccer is not about wearing CAF and FIFA blazer. It involves deep thinking. And the country needs persons who understand much of the diplomacy that follows the game.