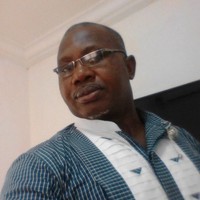 Qatar 2022 separated pretenders from contenders and exposed the smouldering decline of soccer in Nigeria. While Lions flew, Super Eagles lost their wings and crashed deeper into oblivion.
I am not sure some of those who wore the Green – White in the last four years even understand that they have played themselves out of respect and admiration.
In the past, it was dignifying to mingle with Eagles. Today, the story is different. Super Falcons, Falconets and Flamingoes are regarded more than the senior men.
Ghanaians are having a good laugh. In 1991, they described the Eagles as Super Chickens. Cameroonians are feeling high. They brag that it is more honourable to lose to Eritrea than fall to Nigeria who have never played in the quarter finals of the Mundial.
I feel bad because I know there are stars from Nigeria, scattered all over the globe waiting for clement weather to fly. The atmosphere is polluted.
I look back and remember some great moments. In 1990, I met Petit Sory at Zaranda Hotel Bauchi. He led the Guinean Junior national team to the ECOWAS Soccer Championships.
The first question he asked me was about Emma Okala. Sory, whose real name is Ibrahima Sory Keita came with Hafia in the 1975 CAF Champions League final and lifted the cup after defeating Enugu Rangers, home and away.
Sory said: " Okala was a great goalkeeper but I am happy I beat him".
Hafia had won the first leg of the finals 1-0 in Conakry, thanks to N'jo Lea. The Lagos second leg was seen as a done deal for Enugu Rangers, because Hafia, 1972 champions, had not won at away in the 1975 edition.
Rangers stayed back in Enugu thinking they would be allowed to play there as was the case in the semifinals demolition of Mehalla.
Having arrived Lagos late, the Flying Antelopes ran out of gas after Mathias Obianika's 20th minute penalty. Sory cancelled the goal before Tolo made it two in the 88th.
Sory still hailed Okala 15 years after that duel. He won the CAF Champions League thrice with Hafia, his team for 16 years and played for Guinea for ten years, including time at the Mexico '68 Olympic Games.
Okala was solid and was voted African Footballer of the Year in 1978. No member of the present Super Eagles has as much respect from African opposition.
I spent time with Joseph Antoine Bell, the Indomitable Lions goalie in 1992. We were in Dakar and he praised Stephen Keshi to high heavens. The Cameroonian described the Nigerian captain as a patriot.
Eight years earlier in Abidjan, the Lions had dewinged the Eagles to win their first African Nations Cup trophy. What struck Bell was how Keshi exuded confidence before the grand finale.
"Keshi said the cup would go to Nigeria because the players left Lagos with that promise. I looked at Roger Milla and we laughed, wondering why such a boy believed his youthful team would beat a team made up of Theophile Abega, Emmanuel Kunde, Milla and I," Bell told me.
Keshi led Nigeria to win the African Nations Cup in 1984 and also won as coach in 2013. No present-day Eagle is good enough to lace the cleats of the Big Boss.
Segun Odegbami is worshipped in Accra and other parts of Ghana. Thrice I was at the Accra Sports Stadium with the legend. The crowd chanted 'Mathematical' anytime he stepped in.
Odegbami shook the Black Stars when Ghana hosted the African Nations Cup in 1978. It took the hosts a long time to cancel his goal when they confronted Green Eagles. The game ended 1-1.
READ ALSO: Poor Choice Of Leadership, Nigeria's Challenge, Says Obi
In Ghana, I saw a boy who officially registered as Amuneke Krakra (small Amuneke) and played for Ghana Academicals against Nigeria.
Emmanuel Amuneke was at Zamalek Egypt before crossing over to Europe where he played for Sporting Lisbon and later Barcelona.
Amuneke won African Nations Cup gold and capped it with Atlanta '96 Olympics gold. To have players from other countries adopt your name, means so much.
In Kobe, Japan, 2002, I came across Ziad Tlemcani who played for Esperance, Vitoria, Vissel Kobe and the Tunisian national team respectively.
Tlemcani was eager to find out from me why Adegboye Onigbinde did not use John Utaka as Eagles top striker instead of managing Julius Aghahowa and injury against Sweden.
Utaka had played in Egypt for Ismaili and was much respected by North African agents. In 2003, I was in Ismailia and understood why Tlemcani talked about Utaka. The Nigerian is an icon in that Egyptian town.
The Zambian duo of John Soko and Robert Watiyakeni could not understand why the Eagles arrived Dakar for the Senegal '92 African Nations Cup without John Zaki.
The duo formed part of the Power Dynamos team that dethroned BCC Lions as African Winners Cup holders, in 1991.
In Lusaka a year earlier, another Dynamos player, Wedson Nyirenda, wanted me to connect him to Udoji United. The same Nyirenda, was coach of the Chipolopolo team that almost stopped Nigeria from qualifying for the Russia 2018 World Cup.
In the same Lusaka, top South African sportswriter, Mark Gleeson was so turned on by the BCC Lions T -shirt on me that he asked for an exchange.
I did and he gave me a black John Player's gold Leaf vest in exchange. That was when players had some respect.
The only players who have the heart of our old reliable Eagles are William Troost Ekong, Alex Iwobi and Victor Osimhen. You will notice this when they are playing.
Nigeria was an attraction in the past. I would not forget the day Phillipe Troussier met me at Hotel GL, Cotonou in 1991. He wanted to be employed as coach of Iwuanyanwu National.
The French man became Eagles Manager I997.
This man, nicknamed White Witch Doctor, would later lead South Africa and Japan to different World Cup tournaments.
In times past, Nigerian football was top class. We now have a bunch of ill baked players and coaches who are not valued elsewhere.
Admiral Akugustus Aikhomu renamed the Green Eagles after Maroc '88. It was a competition that Nigeria would have won but was denied. The Admiral will be quite sad in his grave.
We saw Sam Okwaraji's supersonic first goal against Antoine Bell. Bright Omokaro changed to 10: 10 after dealing with Algeria, Henry Nwosu' flying header was denied and Eboigbe stood like Rock or Gibraltar.
Dr. Olusegun Obasanjo was presented with Jay Jay Okocha's No.10 jersey at Paris St. Germain in 2000.
We do not have quality players anymore. Many of them are still managing to survive. I think this break is well deserved.
It is time to call a spade. We need a new team, where patriotism takes centre stage. The economy has gone bunkers but soccer keeps us united as one. These Eagles killed our cheer mood. Let them go on eternal break.